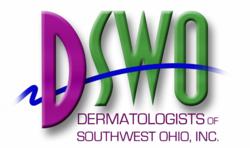 Cincinnati, OH (PRWEB) June 16, 2011
Dermatologists of Southwest Ohio (DSWO) is pleased to announce the hiring of Dr. Michael Murchland. Dr. Murchland, a board certified dermatologist and dermatopathologist, will be joining the practice at its new West Chester office on July 1st, 2011. His services will include general dermatology, surgical and cosmetic services.
With the arrival of Dr. Murchland, DSWO will open the doors to the new office in West Chester, Ohio. This will be DSWO's seventh office and first in the Cincinnati market. The practice currently has four offices located throughout Dayton and two offices in Columbus. DSWO decided to open the West Chester office after multiple patient requests and calls from local physicians and hospitals urging the practice to open an office in the Cincinnati market.
"Dr. Murchland joining our practice gave us the opportunity to expand into the market," Managing Partner Dr. Levitt said. "West Chester and the surrounding communities have outstanding dermatologists. However, our research indicates the market needs more physicians."
Prior to joining DSWO, Dr. Murchland was the Chief of Dermatology at San Antonio Military Medical Center. Dr. Murchland will be the 18th physician at Dermatologists of Southwest Ohio, Inc.
Dr. Murchland is certified by the American Board of Dermatology and the American Board of Pathology. He received his undergraduate degree from the United States Air Force Academy and earned his medical degree at Uniformed Services University of the Health Sciences. Dr. Murchland then completed his internship at Malcolm Grow Medical Center and his residency at Wilford Hall & Brooke Army Medical Center.
The new office opening this July will be located at the Medical Office Building at the West Chester Hospital.
About Dermatologists of Southwest Ohio
Dermatologists of Southwest Ohio was founded in 1978 by Dr. Levitt. The eighteen dermatologic physicians and nurse practitioner at DSWO are exceptionally trained and skilled individuals who evaluate and treat patients with various emphases on medical, surgical and cosmetic dermatology. The practice was built on the patient first philosophy. The "patient first" mantra simply means that patients and their dermatologic health is our first priority. The mission of DSWO is to provide easy access to high quality dermatologic care with a goal of making patients' look and feel their best regardless of age. The staff at the six separate sites throughout the Dayton, Cincinnati and Columbus communities strives to make patient visits convenient while providing an environment that is consistently friendly, courteous, and caring. For more information visit http://www.dermswohio.com/.
###