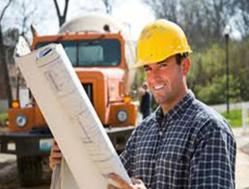 We're excited to be able to offer more than sixty hours of newly approved content for Indiana engineers, including a brand new Laws & Rules course. - Jeff Nippes, Director of Content Development for RedVector
Tampa, FL (PRWEB) June 09, 2011
RedVector.com, the leader in online engineering courses and web-based education for AEC professionals, now offers 128 hours of approved CE courses for Indiana engineers to meet their license renewal requirements. The board endorsement of 40 engineering courses lets Indiana engineers choose from a total of 70 engineering courses approved by the Indiana State Board of Registration for Professional Engineers.
Indiana engineers are currently required to complete 30 engineering professional development hours (PDH) by July 31 of even years; of those 30 hours, at least one hour must focus on Ethics and one hour must meet Indiana's Laws & Rules requirement for engineers. Both requirements are satisfied by RedVector's approved engineering courses, which include PDH courses on 2011 NEC Code Changes, LEED Certification and Green Building, HVAC Systems, Inventory Management, and Site Utility Design.
"Our goal is always to provide the most relevant, up-to-date course material to help industry professionals stay current with their license renewal obligations," says RedVector Director of Content Development Jeff Nippes. "We're excited to be able to offer more than sixty hours of newly approved content for Indiana engineers, including a brand new Laws & Rules course we're really proud of. It feels good knowing we're making it easy for them to meet their CE and PDH requirements with top-quality courses they'll really benefit from."
In business for more than a decade, RedVector has earned more than 60 state and national accreditations and provides a full library of engineering, architecture and construction courses written by top industry experts.
About RedVector
RedVector sets the standard for excellence in online continuing education for licensed and certified professionals in the architectural, engineering and construction industries. With an online library exceeding 1,000 courses authored by more than 100 subject matter experts and spanning all 50 states, RedVector serves more than 130,000 design and construction professionals. The recipient of numerous community honors and industry awards, RedVector was founded in 1999 and is headquartered in Tampa, Florida. For further information call 1-866-546-1212 or visit http://www.redvector.com.
###