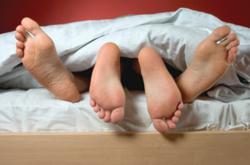 This proves that the British are more adulterous....but much better at hiding it!
London (PRWEB UK) 13 June 2011
Since Undercover Lovers was launched simultaneously in the UK and France last year, and after an equal marketing push in both countries, three times as many British would-be adulterers have joined the site as French ones.
Undercover Lovers is Europe's premier married dating service run by women for women, and the men who want to meet them. The site currently has just over 500,000 members of whom 355,650 are UK residents and 122,719 live across La Manche. The remainder live elsewhere in Europe with a significant number (18,622) having joined the site from Ireland.
Site spokesperson and co-founder Emily Pope says "We're surprised by these figures. When we launched the site we fully expected our French membership to quickly outstrip the British, given France's historical reputation as the home of the liaison dangereuse."
Her French co-founder, Amélie Duval comments "It may be that because we are more open and less judgmental about infidelity in France, that there is less need for people seeking extra-marital encounters to visit a site like Undercover Lovers to find a partner in crime, than their British counterparts. Alternatively all of the common preconceptions may be wrong, and this proves that the British are more adulterous...but much better at hiding it!"
However Undercover Lovers also report that the profile of a typical member is remarkably similar between the two countries. In both the majority of members are 30 and 40 something professionals earning on average £10k more than the country's median wage and have been married 5+ years. However significantly more ladies have joined the site in the UK, where there is a near 50:50 ratio of female and male members, than in France, where the ratio is 40:60.
About UndercoverLovers.com
Undercover Lovers is the world's premier extra-marital dating agency run by women. Founded in 2010 by Anglo/French friends Emily Pope and Amélie Duval, it has grown rapidly to become the foremost online dating destination for married women, and the men who wish to meet them. With over 500,000 members, the site was created to provide a safe, discreet and non-judgmental environment, where married women and men can meet.
Undercover Lovers retain a stack of statistics on adultery and related subjects and are happy to share this information with interested journalists. We have experienced media representatives available to contribute to discussions on the subject, as well as female and male members willing to talk openly about their experiences on and off the site.
Contact:
Emily Pope
07415 854750
emilyundercover(at)gmail(dot)com
# # #