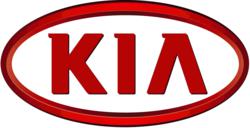 Topeka, Kansas (PRWEB) June 10, 2011
On the heels of a fifth-straight top-10 finish at Lime Rock Park recently, Kia Racing returned to the action for the Continental Tire 150 at Watkins Glen International. The sales team at Briggs Kia - the premiere Kia dealer in Topeka - think the racing team has a renewed focus on a podium finish and climbing to the top of the ST class engine manufacturer standings.
Kia Motors America's (KMA) second-year racing program – in partnership with Kinetic Motorsports – has high hopes for the remainder of the CTSCC schedule.
"Kia's fast-maturing racing program has proven that it's a force to be reckoned over the course of the season's first five events, and we hope to kick off the second half in victorious fashion at the Continental Tire 150 later this week," said Michael Sprague, vice president of marketing & communications, KMA.
"Following our fifth-consecutive top-10 finish at Lime Rock Park last weekend, the Kia Racing team is focused on finishing out the 2011 CTSCC season with more podium finishes and enough points to take us to the top of the engine manufacturer standings. The Infinity Audio Forte Koups' outstanding handling and braking capabilities should match up well with the road course at Watkins Glen and gives us a shot at our third podium finish."
Kia entered the May 28th race ranked second behind Volkswagen. Coming off a challenging race at VIR two weeks earlier, the Kia Racing team was eager to compete at Lime Rock Park because of the track's technical nature and how it complemented the Forte Koup's braking and handling characteristics during the 2010 race.
Kia Motors America (KMA) is the marketing and distribution arm of Kia Motors Corporation based in Seoul, South Korea. KMA offers a complete line of vehicles through more than 730 dealers throughout the United States.
Consumers in the Topeka, Kansas area who are interested in learning more about new and used Kia models that are available should stop by Briggs Kia - the premiere Kia dealer in Topeka and surrounding areas. Their sales team is professional, friendly, and ready to help inform you about all the great things Kia has to offer.
###