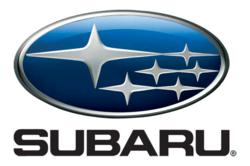 Lawrence, KS (PRWEB) June 10, 2011
Subaru of America recently announced a nearly 8% year-to-date sales increase, with 20,036 units sold in May 2011. This resulted in total YTD sales of 112,255. While Subaru Legacy and Outback models experienced year-over-year growth, sales of Forester, Impreza and Tribeca decreased due to inventory limitations. Those living in Lawrence, Kansas should check with Briggs Subaru - the premiere Subaru dealership in the Lawrence area - to see what models (new and used) are available currently. Subaru vehicles have become very popular in recent years.
"While we have had a very strong start to 2011, and demand for our products in dealerships remains at record levels, we are now experiencing a slowdown in deliveries following the disruption to vehicle and parts production in Japan as a result of the March earthquake and tsunami," said Thomas J. Doll, executive vice president and chief operating officer, Subaru of America, Inc.
"We expect this to continue in the short term while the production situation in Japan returns to normal. Even allowing for this temporary slowdown in deliveries, we still expect 2011 to be the second best year ever for the Subaru brand in the U.S."
Subaru Legacy sales increased 1 percent and Subaru Outback sales increased nearly 11 percent from May 2010. The Subaru Forester and Impreza saw month-to-date decreases of 35% and 39%, respectively.
Subaru of America, Inc. is a wholly owned subsidiary of Fuji Heavy Industries Ltd. of Japan. Headquartered in Cherry Hill, N.J., the company markets and distributes Subaru Symmetrical All-Wheel Drive vehicles, parts and accessories through a network of more than 600 dealers across the United States.
"It was the best May ever for Subaru Legacy and Outback," said Bill Cyphers, senior vice president, sales, Subaru of America, Inc. "Our dealers again did an outstanding job in spite of the short term inventory challenges."
Speaking of great dealers, anyone living in Lawrence, Kansas or surrounding areas is encouraged to stop by Briggs Subaru - the leading Lawrence area Subaru dealership. Their sales team is friendly and professional. They also have a great selection of new Subaru vehicles and used Subaru models to choose.
# # #