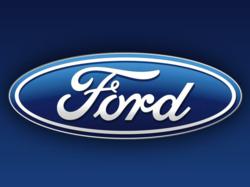 Manhattan, KS (PRWEB) June 10, 2011
The sales team at Briggs Super Center knows that Ford cars and trucks are already popular. As the premiere Ford dealership in Manhattan, Kansas and surrounding areas, they see first hand how popular current models are with consumers. With new fuel efficient engine and transmission options available, they are sure to become even more popular in the months and years to come.
Ford is expanding its industry-leading range of fuel-efficient powertrains in North America with the addition of a new 1.0-liter EcoBoost™ three-cylinder – the smallest engine Ford has ever built – and an all-new eight-speed automatic transmission. Additionally, they will be launching their next generation of hybrid vehicles, including a new plug-in hybrid that will launch next year.
The latest member of the EcoBoost family, Ford's first eight-speed automatic and its new hybrid transmission will further strengthen the company's lineup of fuel-efficient vehicles. Today, Ford Motor Company has 12 vehicles that lead their sales segments in fuel economy and four vehicles that deliver at least 40 mpg, a lineup no other automaker can match.
"In the last five years, we have made a record investment in new powertrains and fuel-saving technologies," said Derrick Kuzak, Ford group vice president of Global Product Development. "Today, we have the freshest powertrain lineup in the industry. And there is plenty more coming."
The new three-cylinder engine will be available globally in the company's small cars. It will also play an important role in North America.
"Consumers are telling us they want to buy affordable vehicles that get many more miles per gallon," said Kuzak. "Our new 1.0-liter EcoBoost engine will give consumers looking for hybrid-like fuel economy a new, more affordable choice."
Consumers in Manhattan, Kansas can stop by or call Briggs Super Center to learn more about the great Ford models they have to offer. They also have a great selection of other new and used makes and models. They truly have a car or truck for everyone.
# # #