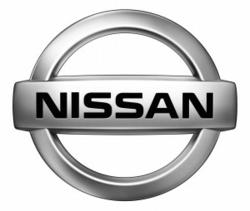 Manhattan, KS (PRWEB) June 10, 2011
While the fact that Switzerland has taken delivery of its first Nissan LEAF, the award-winning 100% electric, zero-emission, compact family hatchback, may seem like far away news, the sales professionals at Briggs Nissan are very pleased by the news. As the premiere Nissan dealer in Manhattan, Kansas, and surrounding areas, they have their finger on the pulse of Nissan's popularity at the moment - especially when it comes to zero emissions vehicles.
"Climate change is one of the biggest challenges facing the world today. Practical steps and actions are needed to promote energy efficiency or - even better - to implement zero CO2 emission policies. The electric car is a major step towards creating a greener world and the World Economic Forum looks forward to experiencing this new, zero-emission mode of transport with the 100% electric Nissan LEAF," said Professor Klaus Schwab, the founder and executive chairman of the influential World Economic Forum.
The Nissan Green Program in 2010 set a target of 70% reduction in its total emissions by 2050.
Over the years, they have been very dedicated to helping reduce greenhouse gases, not just with the development and sales of electric vehicles, but also by reducing emissions from its conventionally powered cars, its factories around the world and its other activities.
"The accolades and awards that have been bestowed on Nissan LEAF show that the world is ready for a reliable and practical electric vehicle that's also exciting to drive. I'm confident Professor Schwab and the employees at the World Economic Forum are going to enjoy their experience behind the wheel of the Nissan LEAF, especially knowing that the car will not be producing any tailpipe emissions whenever they are driving it," said Pierre Loing, vice president of product strategy and planning at Nissan International SA, Nissan Motor Co., Ltd.'s headquarters in Europe.
Consumers in Manhattan, Kansas who are interested in any of the current Nissan models should stop by Briggs Nissan - the premiere Nissan dealer in Manhattan, Kansas, and surrounding areas. They have a great sales team made up of professionals who know what customer service means. Additionally, their wide selection of new and used Nissan vehicles makes them a one-stop shop for anyone looking for a Nissan.
# # #