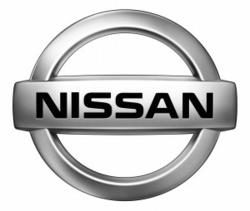 Lawrence, Kansas (PRWEB) June 10, 2011
When the sales team at Briggs Nissan Lawrence - the leading Lawrence, Kansas, area Nissan dealership - heard about the sales decreases for May, they were surprised. They have seen first hand the number of people who have an interest in the fuel efficient and fun to drive Nissan models.
Nissan North America, Inc. (NNA) reported May 2011 U.S. sales of 76,148 units versus 83,764 units a year earlier, a decrease of 9.1%. Nissan Division sales were down 7.8% for the month at 69,759 units.
While sales were slightly down in the United States, elsewhere in North America, the numbers were climbing. For 2011, Nissan North America sales have increased 15.2 percent to 433,032 units. Nissan Division deliveries are up 16.4 percent, while Infiniti sales have increased 5.1 percent, calendar year to date.
"Brisk demand for the Altima continues, as consumers seek out quality and value in the midsize sedan segment," said Al Castignetti, vice president and general manager, Nissan Division.
"Consumers also are placing a high value on innovation as evidenced by sales of the Nissan LEAF, the first zero-emission, 100-percent electric vehicle available for the mass market. Sales of the groundbreaking Nissan LEAF achieved a sales milestone of 1,142 units."
It should also be noted that Nissan North America calculates monthly variances on a straight-percentage basis, which are unadjusted for the number of selling days. For example, May 2011 had 24 selling days, while May 2010 had 26 selling days, which makes a difference.
NISSAN HIGHLIGHTS
● Nissan vehicles posted May sales of 69,759 units, a decrease of 7.8% with 75,673 units sold in May 2010.
● Altima sedan continued to achieve robust sales, with 25,525 units in May resulting in a 16.3% increase over the prior year and second-best May sales ever.
● Sales of the Nissan LEAF 100-percent electric vehicle reached 1,142 units in May, for a total of 2,167 deliveries this year.
● In 2011, Nissan sales are up 16.4% to 392,046 units.
Consumers in Topeka, Kansas, and surrounding areas are encouraged to stop by Briggs Nissan Lawrence. As the premiere Nissan dealer in Lawrence and surrounding areas, they have the selection and service you want.
# # #