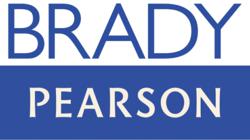 New York, NY (PRWEB) June 08, 2011
Pearson's Brady Publishing is teaming with the Platinum Educational Group to bring EMSTesting.com to the EMS education market. Brady will begin distributing this powerful solution, which includes computer-adaptive testing, computer-based testing, validated final exams, and an online test generator, in July 2011.
EMSTesting.com allows instructors to create and deliver higher quality, valid, and defendable tests for EMS candidates, whether preparing them for the National Registry, state certification exams, or just getting them ready for the next big test.
"This partnership brings together two preeminent providers of EMS education. Pearson is the leading publisher of educational materials for the EMS community, and Platinum will complement our mission to provide quality training and certification success to our customers, and as a result, better care to patients," said Marlene Pratt, Editor in Chief, Brady Publishing.
"Since 2002, Platinum has worked tirelessly to increase EMS students' first-time certification pass rates by delivering higher quality, valid testing tools," said Platinum's founding partner, Tom Gottschalk. "This agreement comes at a perfect time for the industry. With the mandate of accreditation on the mind of many instructors, we are certain that with the assets and reputation of Platinum and Brady together we will be able to offer more help to the fellow EMS educators we wish to serve."
About Brady Publishing
Brady, part of Pearson's Professional & Career business, is the market leader in EMS publishing, providing the most innovative, flexible, and powerful educational materials available today. For more information, visit http://www.bradybooks.com.
About the Platinum Educational Group
Platinum Educational Group is a company dedicated to providing high-quality services and products to educators and students around the globe. Founded in 2002, Platinum is committed to improving the way its customers do business. From keynote general sessions to one-on-one tutoring to instructor workshops to ready-made exams, Platinum can help. Since its creation, Platinum has quickly become the authority in EMS testing and evaluation. By providing highest quality testing tools and other defendable training solutions to its clients, they have improved thousands of student examination outcomes and ultimately improved patient care.
About Pearson
Pearson, the world's leading learning company, has global reach and market-leading businesses in education, business and consumer publishing (NYSE: PSO).
Contact:
Rod Granger
Pearson
(800) 745-8489
rod.granger(at)pearson.com
###