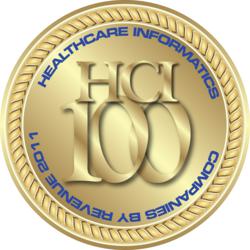 When reviewing this year's HCI 100 list, only 2 other organizations moved forward more positions than Orion Health. We're gratified, however this is an honor best laid at the feet of Orion Health's past and current clients.
Santa Monica, CA (PRWEB) June 09, 2011
Healthcare Informatics Magazine has announced the 2011 HCI 100 list, ranking Orion Health number 64. Orion Health, the largest independently owned Health Information Exchange (HIE) company, has been ranked on the list since 2008 and climbed 10 spots this year from their 2010 placement.
Healthcare Informatics Magazine annually releases the list of the top 100 Healthcare IT companies by revenue. Orion Health's strong performance for fiscal year 2010-11 produced 44 percent revenue growth, and an increase in staff numbers by 50 percent across its 11 global offices. In large part, the success of the company's Health Information Exchange platform and its Rhapsody Integration Engine has fueled this expansion.
President Orion Health North America, Paul Viskovich says that organizations today and the communities they serve already have significant, current technology in place and their interest of late is in getting more value out of those investments. Against that mandate, Orion Health's integration and exchange capabilities have made a lot of economic and strategic sense to healthcare providers.
"When reviewing this year's HCI 100 list, only 2 other organizations moved forward more positions than Orion Health. We're gratified, however this is an honor best laid at the feet of Orion Health's past and current clients. Each customer has advanced our perspective, fine-tuned our offerings, and expanded our capabilities in some or many ways. As a result, there is outsized demand for our solutions," says Mr. Viskovich.
The company's commercial success has allowed greater investment in product research and development, offering a greater depth of solutions for public health, disease management and the enhanced physician portal. Orion Health's commitment to developing Rhapsody Connect, specifically targeting the public health sector has increased Orion Health's market, with 48 of the 50 US states using the Rhapsody to aid in their public health reporting solutions. Orion Health Rhapsody Connect is the only innovative solution specifically designed for public health that automates reporting to provide fast, secure transmission of data between providers, public health agencies and other trading partners for effective health information exchange.
About the Health Information Exchange Solution from Orion Health
The Health Information Exchange (HIE) solution provides a platform for exchanging patient information between organizations and across regions to enable a shared view of the patient records and provides a foundation for community care and disease management solutions. The HIE offers a collection of components featuring an integration engine, recently registered as a Class I Medical Device by the FDA, enterprise master patient index (EMPI), physician and patient portals, data repository, customizable notifications, provider index, and analytical and quality reporting tools. The application helps physicians to manage disease programs by automatically coordinating care tasks between multiple healthcare providers, and enabling clinicians to set up plans of care that are consistent with "best-practice" guidelines. With over 15 years of experience and more customers across the globe than any other vendor in this market, Orion Health is the leader in HIE solutions. For more information please see http://www.orionhealth.com/solutions/healthcare-organizations/health-information-exchange.
About Orion Health Inc.
Orion Health™ is the leading Health Information Exchange (HIE) solution provider with expertise in clinical workflow and integration technology for the healthcare sector. Orion Health's easy-to-use solutions and applications improve patient care and clinical decision making by enabling the exchange of healthcare information among disparate systems and providing integrated health data in a single, unified view. By extending existing healthcare information systems, the Orion Health™ Rhapsody Integration Engine and workflow solutions provide healthcare workers with easy access to patient data and trends, and reduce errors and omissions by streamlining information transfer. Orion Health HIE also supports Accountable Care Organizations (ACO) continuing their goal of improved care coordination, cost savings and better quality of care.
Worldwide, Orion Health has deployed health information communities involving over 35 million patients with hundreds of thousands of active clinical users including Maine's HealthInfoNet, Alberta Health Services and Spain's IB Salut. Orion Health's partners include leading health system integrators and IT vendors such as Accenture, Allscripts, IBM, Oracle, Philips and others. Orion Health has more than 1,000 clients around the world, including Lahey Clinic, Ochsner Health System, UCLA Medical Center, US Centers for Disease Control and Prevention, Spain's IB Salut, South Eastern Norwegian Regional Health Authority, New Zealand Ministry of Health. Orion Health is a preferred Canada Health Infoway Solution. More information can be found at http://www.orionhealth.com.
Orion Health and Rhapsody are registered trademarks of Orion Health Inc, its parent/or its affiliates. Other names used may be trademarks of their respective owners.
###