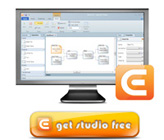 We are excited about expressor 3.2, particularly for the optimum agility it provides, the concepts of constraints/rules, and ability to incorporate complex SQL Select statements.

- Lystra McCormack, IT Manager, Western World Insurance Group
(PRWEB) June 09, 2011
In this upcoming live expressor customer webinar, Lystra McCormack, IT Manager and Thad DeBerry, SVP IT, at Western World Insurance Group will be talking about the company's IT / data challenges and their use of the expressor v3 data integration platform. Western World Insurance Group is among the top excess and surplus lines insurance groups in the United States with more than forty five years of experience, success and stability.
By attending this one hour webinar, companies will learn about:

The IT / Data Challenges at Western World Insurance Group
Western World's data integration tool evaluation
Their first expressor application and planned future application use cases
The business benefits they have achieved in terms of cost savings and increased productivity
Companies interested in attending this live event can register for the event at http://go.expressor-software.com/Western_World_Webinar.html.
About expressor
expressor software knows data integration -- and we know today's most capable data integration tools are too complex and too expensive. Our vision is to provide enterprise-class data integration software that is cost-effective, fast and easy to use.
expressor's game-changing usability enables you to use less technical, lower-cost development resources. Our unique, active metadata foundation simplifies data mapping and transformation to reduce your time-to-value. And our dramatically lower cost makes it easy to justify replacing your brittle and expensive hand-coded implementations or underperforming in-house ETL tools. Version 3 of expressor is a comprehensive design, development and deployment platform tailored to support the full range of data integration applications, from tactical data migrations to data warehouses and predictive analytics.
To learn more about what makes expressor the leader in free and affordable, enterprise-class data integration, visit http://www.expressor-software.com or download the free expressor Studio at http://www.expressorStudio.com.
# # #