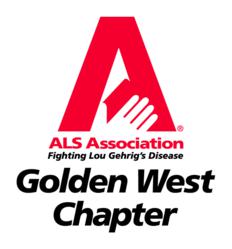 Chuck's commitment to raise awareness about ALS is more than inspiring. It is a call-to-arms for anyone who asks themselves 'What could I do to help?'
Santa Monica, CA (PRWEB) June 08, 2011
The ALS Association is proud to announce that Chuck La Rue, aka "Chuck Walking," will take the final steps in his 3,000+ mile walk across the country at the Santa Monica Pier on Sunday, June 12.
Chuck started his walk on May 13, 2010 after attending National ALS Advocacy Day in Washington, D.C. His goal was to raise ALS Awareness with everyone he encountered and many of these new friends have joined his Facebook group, Chuck Walking, to follow his progress and to share their stories. He has also collected over $6,000 in donations to The ALS Association Rocky Mountain Chapter from family, friends and people he met on his epic journey across the U.S.
Chuck has completed this remarkable trek without the aid of a support vehicle, relying on the kindness of strangers and spending many nights in a small tent in all types of weather. Along the way, he has encountered tornadoes, floods, snow, rain, hail, pesky dogs and an unsolicited attack by a wild turkey. One of the toughest parts of Chuck's walk was a 90 miles stretch through the hot California desert, with no place to camp or restock his water supply. To see a short video clip featuring Chuck La Rue filmed while he was in Iowa, click on this link: http://www.youtube.com/watch?v=85zHhz0B4UM
Chuck's inspiration for this journey was his brother, Dave La Rue. Dave fought bravely in his battle against ALS as the disease took his ability to move, his voice and finally his life on October 8, 2010. Dave was only 48 years old. Chuck was able to be by Dave's side in his final moments. "Chuck's commitment to raise awareness about ALS is more than inspiring," says Jenica Lancy, director of marketing and Communications for The ALS Association Gold West Chapter. "It is a call-to-arms for anyone who asks themselves 'What could I do to help?'"
The ALS Association is a not-for-profit organization funded solely by donations and dedicated to finding the cause and cure of Amyotrophic Lateral Sclerosis (ALS). More commonly known as Lou Gehrig's disease, ALS is a devastating and always fatal neuromuscular disease. Unless a cure is found, over 300,000 Americans living today will die from ALS. To learn more about ALS, visit http://www.alsa.org,
Please contact Jenica Lancy, Director of Marketing and Communications at jlancy(at)alsagoldenwest(dot)org if you have questions Chuck's arrival in Santa Monica.
For more information about The ALS Association Golden West Chapter, visit us at
http://www.alsagoldenwest.org or call (866)-750-2572 (ALSA)
###