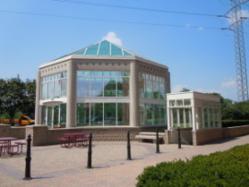 I went to Herndon High School, my sons have been to Herndon schools and played for Herndon sports teams. It's important to us as a company to support and contribute to this town."
-Tim McGrath
Herndon, VA (PRWEB) June 09, 2011
McGrath Real Estate has been working in the Northern Virginia Real Estate market since 1976. While working to serve the real estate market, McGrath has been heavily involved in community service and charity events. One of these charity events is VisionWalk. Vision Walk is the nation's main fundraising event supporting the Foundation Fighting Blindness. Vision walk started in the spring of 2006. Since 2006 the Vision Walk has raised over $16 million which goes to research in saving sight. Several great strides in treatment have been transferred in to human studies. There is a great need to continue research and treatments to fight the loss of vision.
Dale & Jo Adams head the Vision Walk chapter and have been close friends with the McGrath family and McGrath Real Estate for years. Vision Walk hosts these fund raising walks in 57 cities throughout America. Tens of thousands of people have involved themselves in walking towards a cure.
Over 350 participants joined Vision Walk of Northern Virginia on May 7th. This was the 6th annual walk in Northern Virginia. The walk was a very successful step in the fight for vision. The 6th Annual Northern Virginia Vision Walk has raised over $117,000 and the fundraising will continue through to June 30th.
McGrath works throughout the Northern Virginia area in all aspects of real estate from property management to home sale and home purchases. McGrath realizes the importance and need for supporting the community and fundraising events. "I went to Herndon High School, my sons have been to Herndon schools and played for Herndon sports teams. It's important to us as a company to support and contribute to this town."
The Foundation Fighting Blindness has been and continues to give hope to those who have lost their vision and long to see the world. The Vision Walk is a magnificent event all over the nation and is the biggest part of raising funds for treatments and cures. Vision Walk is fueled by the open hearts of the donors and participants walking and giving to open the eyes of those afflicted.
About McGrath Real Estate Services:
McGrath Real Estate Services has served the Northern Virginia region since 1976 as an expert in property management and real estate sales. There has been a concerted effort on the part of on the McGrath Real Estate team to combat the consistent poor news coming from the real estate market. McGrath landed a successful blow to the shaky Northern Virginia housing market providing a feeling of hope to future home sellers. For more information please visit http://www.McGrathRealEstate.com.
###