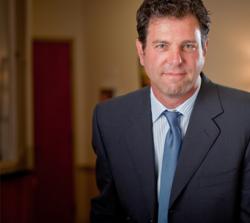 Charleston, SC (PRWEB) June 10, 2011
Eye surgeon Kerry D. Solomon, MD, is announcing the launch of a revamped website for his Charleston cataract and refractive surgery practice affiliated with Carolina Eyecare Physicians. He says that the structure, design and content of the new website, DrKerrySolomon.com, makes it easier for current and future patients to access reliable information when making decisions about eye surgery.
The website's Patient Resource Center offers new patients and referring physicians convenient access to downloadable forms, as well as pre- and post-operative instructions for patients scheduled for cataract surgery, LASIK, or another vision correction procedure. Other resources include a library of educational videos, as well as testimonials from Dr. Solomon's patients.
Dr. Solomon collaborated with Medical Consulting Group, LLC, to incorporate the latest advances in website development. The new website incorporates social media to a greater extent than his previous website, to foster the growth of an informed, engaged online community. The new website offers consumers direct access to information on Dr. Solomon's education and training, as well as his accomplishments and contributions to the fields of cataract and refractive surgery. Visitors to the website can take a LASIK quiz before scheduling a complimentary consultation to confirm whether they are candidates for a vision correction procedure.
Also included are descriptions of ongoing and upcoming research studies conducted by Dr. Solomon through Carolina Eyecare Research Institute, one of the Lowcountry's largest privately-held ophthalmology research centers.
About Kerry D. Solomon, MD
Dr. Kerry Solomon has been a leader in the field of LASIK vision correction since 1994, when he performed the first LASIK procedure in South Carolina. He also performed the first PRK and bladeless iLASIK procedures in the state.
Dr. Solomon has been performing cataract correction surgery since 1990. He was the first in South Carolina to perform multifocal cataract surgery, toric astigmatism surgery, laser refractive cataract surgery, and to use advanced OZil® ultrasound to remove cataracts.
He has been named one of the "Top 50 Opinion Leaders in the Fields of Cataract and Refractive Surgery," one of the "Best Doctors in America" every year since 2002, and the publishers and editors of Premier Surgeon have included him in their list of top innovators in the field of premium IOL surgery.
Many popular magazines and newspapers have recognized Dr. Solomon, including The New York Times, The Wall Street Journal, USAToday, Money, Redbook, and Readers Digest. He has appeared on NBC's Today and he was featured in Healthy Body, Healthy Mind, a PBS series that aired in more than 140 countries. Dr. Solomon's complete Curriculum Vitae can be accessed via the new website, DrKerrySolomon.com.
# # #