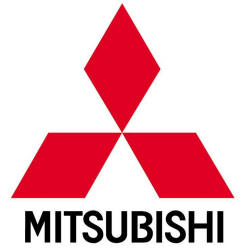 San Antonio, TX (PRWEB) June 10, 2011
When Mitsubishi Motors North America (MMNA) recently reported May 2011 sales of 7,568 units - an increase of 59.8% compared with May 2010 - the sales team at Mission Mitsubishi was not surprised. As the premiere Mitsubishi dealer in San Antonio and surrounding areas, they see the popularity of the Mitsubishi brand on a daily basis.
"Since January, we have dramatically and consistently improved our sales and reached a new base level," said MMNA President & CEO Yoichi Yokozawa. "In fact, each of the past four months has seen higher volume than any month since October 2008."
"It is no accident that our rapid sales rise coincides with the launch of Outlander Sport, with its fuel efficient powertrain which meets today's consumer demand," said Yokozawa. Outlander Sport sales in May were among the highest since the vehicle was introduced last October.
"We have had an overwhelming response to our new 'World's Most Dangerous Roads' advertising for the Outlander Family and preparations are being made to put our exciting, all-new, all-electric Mitsubishi 'i' on sale later this year," Yokozawa added. "We expect our outstanding sales momentum to increase."
Other May sales highlights for Mitsubishi included:
● Lancer sales up 1.5% and Lancer Evolution sales up 8.6% for the year.
● Galant sales increased 166% in May compared to the prior year and are up more than 90% year-to-date.
● Endeavor sales improved more than 43% in May and are up 102% year-to-date.
Additionally, Mitsubishi May sales of vehicles manufactured at the Normal, Illinois, plant were almost three times (up 197%) May 2010 sales and have almost doubled (up 97%) the first five months of the year.
This was Mitsubishi's highest May sales total in three years. Also, it was the ninth consecutive month that they have achieved a year-over-year increase in sales. Overall, year-to date sales are up 60.7% for Mitsubishi Motors, which is quite impressive given the current economic climate.
Consumers living in the San Antonio area are encouraged to drop by Mission Mitsubishi to see for themselves why the brand is doing so well. With many great new and used models available, they have something for all types of drivers. Mission Mitsubishi is the premiere Mitsubishi dealership in the area.
###