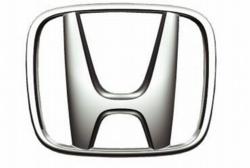 San Antonio, Texas (PRWEB) June 10, 2011
The high safety standards Honda holds has earned it an award, TOP SAFETY PICK, from the Insurance Institute for Highway Safety. For its 2011 testing, the (IIHS) imposed tougher vehicle testing and it is with great enthusiasm and pride that Benson Honda, the premiere Honda dealer in San Antonio, Texas, announces this award.
This year, the IIHS tested for front, side and rear crashes, as well as, rollover performance and stability control system. After the rigorous testing Honda earned a rating of GOOD across the board, the highest possible level.
Honda uses innovation like no other in the Honda Civic. The Advanced Compatibility Engineering (ACE) body structure is designed to protect passengers in the event of a frontal crash. During the crash, the ACE body structure is able to take the crash energy and distribute it more evenly throughout the frontal part of the car, thus reducing the amount passed to areas where passengers occupy.
Honda Civics comes standard with Vehicle Stability Assist (VSA) with traction control, anti-lock brakes and airbags for each passenger, as well as electronic power steering. Honda also passed the more rigorous roof-strength test as part of the more strict IIHS testing.
With the advancements in safety, Honda also made advancements in fuel efficiency and design in the 2012 Honda Civic. With i-VTEC 4-cylinder engine in this generation of the Honda Civic, it is receiving incredible attention for having the best city, highway and combined EPA-estimated fuel economy rating in its class.
Honda and Benson Honda are proud of the Civic's TOP SAFETY PICK award from the IIHS and feel confident that this isn't the last award coming. Benson Honda is the leading Honda dealer in San Antonio, Texas, and the best stop for checking out the Honda Civic.
# # #