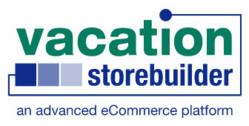 I am thrilled to be working with the robust Vacation Storebuilder platform to deploy attractive websites, generate traffic and increase revenue for our rapidly growing client base.
- Amy Mutual, Client Success Manager for Vacation Storebuilder
Northfield, IL (PRWEB) June 09, 2011
Vacation Storebuilder (VSB), an advanced Software-as-a-Service (SaaS) eCommerce platform for the vacation rental and shared ownership industry, recently added Amy Mutual to its growing team as Client Success Manager. Prior to joining Vacation Storebuilder, Mutual served as Marketing Communications Manager for Instant Software, the leading vacation rental software provider in the vacation rental industry, and for HomeAway Software for Professionals after its acquisition of Instant Software and Escapia.
Sunil Aluvila, CEO of Vacation Storebuilder (http://www.VacationStorebuilder.com) said, "Mutual brings a wealth of industry experience and online marketing experience to Vacation Storebuilder - and her proven ability to create and manage innovative and effective vacation rental marketing programs will greatly benefit our clients and increase their rental revenue."
Mutual comes to Vacation Storebuilder with over ten years of advertising agency and in-house marketing experience, including several years as Director of Marketing for Kaiser Realty, one of the largest vacation rental providers on the Gulf Coast. During her tenure at Kaiser, Mutual conceived and implemented successful online marketing campaigns, quadrupling web traffic through search engine optimization (SEO) pay-per-click (PPC) advertising, social media, email marketing, linking strategy and display ads. She also successfully improved user experience and increased online conversion resulting in the market's largest gain in revenue and market share between 2006 and 2009.
"I am extremely excited about joining the Vacation Storebuilder team," said Mutual. "We share an enormous passion for the success of the vacation rental management industry and I am thrilled to be working with the robust Vacation Storebuilder platform to deploy attractive websites, generate traffic and increase revenue for our rapidly growing client base."
Mutual will work directly with clients to set up Vacation Storebuilder powered websites and create and manage effective online marketing programs including Search Engine Marketing, Social Media, and Email campaigns.
# # #