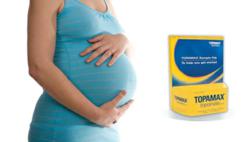 (PRWEB) June 09, 2011
The Consumer Justice Foundation, a free online resource designed to provide consumers with information regarding how they should deal with large corporations that include pharmaceutical drug companies and insurance companies, hereby announces that it has provided new information regarding the use of the medication known as Topiramate, which is the generic equivalent of the medication known as Topamax.
This new information available for review at the Consumer Justice Foundation Topamax birth injury website concerns the potential for Topiramate side effects to take hold on infants whose mothers used this medication during the early stages of pregnancy to treat the symptoms of migraine headaches. This use for migraine headache symptoms is relatively new when compared to the medication's use for epilepsy, and therefore women may be less aware of the potential dangers associated with this use in this situation.
Topiramate has been used for the treatment and the minimization of epileptic seizures for several years, which has resulted in many different studies regarding this medication and the potential risks involved with pregnant women using it for help with epilepsy. In addition the FDA has issued warnings (fda.gov) about these risks regarding epilepsy for women who were using Topamax, the brand-name equivalent of Topiramate.
Unfortunately, there are no conclusive studies that have been done since 2004, when Topiramate was introduced for use with migraine headaches, that provide a clear and distinct warning to the medical profession and to the consumer world regarding the potential risks of Topiramate birth defects that could form in fetuses that can result in such problems as cleft lips, cleft palates and genital malformations in male infants. In 2008, The American Academy of Neurology completed a study raising concern over Topiramate in pregnancy, citing a high number of major congenial malformations when used in the first trimester of pregnancy (neurology.org/content/71/4/272.abstract) but did not show conclusive enough evidence to call for FDA action. It was not until just this year that the FDA upgraded the pregnancy warnings for Topramate-containing Topamax.
About the Consumer Justice Foundation:
The Consumer Justice Foundation has a mission to inform the public and the consumer market specifically of ways in which they can enforce their legal rights when consumers feel that these legal rights have been harmed by pharmaceutical drug companies and/or insurance companies. Specifically, people who have been harmed as a result of using Topiramate can use the information found at the Consumer Justice Foundation to have their situation reviewed by a qualified Topamax attorney.
###