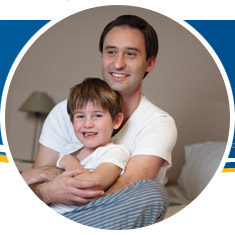 The Futon Shop offers easy steps to help families get chemicals out of their bedroom.
San Francisco, CA (PRWEB) June 14, 2011
Since 1976 The Futon Shop, a vertical retailer manufacturing organic and green futon mattresses for sofas and beds offer clean solutions for chemical free bedrooms From farm to factory their products eliminate the dangerous toxins that are harming American homes. The secret art of purchasing a Chemical Free Organic Mattress
1) Polyurethane foam is the number one ingredient in traditional mattresses today. Understanding the dangers from off gassing is why some many Americans are now purchasing organic mattresses. Off gassing from polyurethane foam, releases many harmful petroleum chemicals. The Petroleum based chemicals used in making foam are polymers and urethane, which contains an Isocyanate compound. The Isocyanate compound is one of the main culprits that causes illness, asthma and other diseases. Memory foam mattresses use an Isocyanate called TDI (Toluene Di-Isocyanate), which has a strong odor and over time seeps through a mattress, and into the air.
These chemicals in mattresses releases hydrocarbons that evaporate into the air we breath throughout a mattress' lifetime. These hydrocarbons are powerful carcinogenic chemicals, attacking and severely damaging the immune and nervous systems of adults and children. United States Department of Labor, claims that the health effects of an Isocyanate exposure include irritation to skin, mucous membranes, chest tightness, and difficulty breathing.
An alternative is mattresses made with Soyfoam. Soybean oil replacing up to 30% of the harmful petro chemicals in traditional foam mattresses.
2. Avoiding hidden fire retardants is difficult as the federal government mandates that all mattresses must be flame retardant. PBDE, Polybrominated Diphenyl Ethers is a common chemical that was used in mattresses as a fire retardant until 2005 when it was banned in the United States. Unfortunately all foam decomposes with age and Harmful PBDE in older mattresses continue to pollute ones bedroom. According to an EPA study in 2008, PBDE is especially toxic to development of the brain, leading to damage in learning and behavior.
Unfortunately PBDE is used in China to manufacturing fire resistant foams in furniture and mattresses, then imported into the US. Ensuring these chemicals are not in your mattress, buy local. Other common toxic compounds to avoid in polyurethane foams are Melamine, TDCPP, APP and pentaBDE. Cotton sodium wraps are generally treated with cyanide.
Fire Retardants should be eliminated from all mattresses Senator Frank Lautenberg of New Jersey says, " America's system for regulating industrial chemicals is broken. Parents are afraid because hundreds of untested chemicals are found in their child's body." Many parents bring their newborn or toddler into their bed, unintentional harming their children. The EPA and the Agency of Toxic Substances and disease registry does claim that, " children do differ from adults in their susceptibility to hazardous chemicals, including carcinogens and neuro-developmental effects of the fire retardants commonly used in baby mattresses"
Companies who manufacture their own mattresses give you the power to ask for a doctors note to omit any fire retardants that are mandated by law in their mattresses. When you buy from companies that import their products, do not know much of where their product is coming from, and buy in bulk; there is a risk of buying mattresses with unknown dangerous or banned chemical flame retardants.
3) Mattress pads can have concealed chemicals that are dangerous for children as well as for adults although labeled organic. Crib and toddler water proof mattress pads can contain polyvinyl chloride (PVC). PVC waterproofs fabrics, but has petroleum chlorine, a known carcinogen. The Futon Shop sells 100% Organic cotton mattresses and crib mattresses, as well as chemically free waterproof pads. The Futon Shop's organic cotton waterproof mattress pads are frown free from GMO and pesticides, do not contain Phthalate and are lead free from polyurethane film.
4) It can be confusing when shopping for latex mattresses. Companies often offer latex mattresses that are made with a combination of synthetic (petroleuem based chemicals ) blended with latex and label it natural latex. Only 100% pure latex NRL is chemical free.
Claims are made the latex is natural as it comes from a rubber tree, but blended latex is commonly used and just labeled latex so beware. The Futon Shop purchases latex from Latexco, which uses the highest quality natural latex in the industry, called Naturalux. This latex is called Naturlatex and it's components offer outstanding durability and guarantee the ultimate comfort in any sleeping position. This is the "greenest" component available in the industry and the most "eco friendly" product on the market.
The Futon Shop celebrates their 35th anniversary, with two million futon mattresses sold. They are a proud trendsetter and a leading eco-friendly manufacturer producing premium mattresses and futon sofa sleepers in San Francisco since 1976.
The Futon Shop and their manufacturing partners are paving the green path with Fair Trade, Organic certifications, and fresh and new ideas for making sleeping a more healthy and clean experience. With years of experience and research, The Futon Shop offers four easy steps to help families get chemicals out of their bedroom.
###