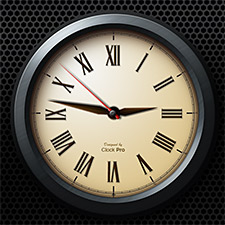 companies...are looking to make purchases that won't lose shelf-life and can be easily transferred across changing needs
Austin, TX (PRWEB) June 09, 2011
Sixclear (http://www.sixclear.com), an Austin-based technology start-up, announces two LabVIEW training packages especially for companies and institutions looking for fungible end of fiscal year purchases.
Multi-user "You Start the Clock" Packages:
"We see this every year" says Brian Spears, president of Sixclear and former National Instruments engineer. "Our customers in government and medium-to-large companies have their end-of-fiscal-year in the fall, which means remaining funds need to be used within the next couple of months."
Spears explains that companies in this situation are looking to make purchases that won't lose shelf-life and can be easily transferred across changing needs.
"That's where Sixclear online LabVIEW training comes in", Spears continues. "But this year we're announcing a 'You Start the Clock' incentive where licenses can be purchased now, but activated at any time in the future."
Standard licensing allows a user to access course content for 6 months, with an option to upgrade to 1 year, and the course is delivered through professional online videos entirely at the user's pace.
But Spears explains how the clock doesn't have to start ticking right away for multi-license, "You Start the Clock" purchases.
"Let's say you purchase 10 licenses today, but need to wait until a project completes before a few users can begin training. Each user would still get the full 6 months or 1 year of access to the content. For each user, the license clock only starts ticking when you tell us."
Annual Subscription Packages:
Spears also notes that companies and institutions with recurring training needs would benefit from a slightly different new offering: Sixclear's Annual Subscription Packages.
"Several of our customers have instituted Sixclear LabVIEW Fundamentals as part of the standard training program for incoming technical staff such as engineers and researchers."
Spears gives the example of a customer that may train 20 new hires per year due to growth or turnover. This customer, by subscribing to an Annual Training Package, would be eligible for benefits such as a flat discount, extension of licenses, training customizations, free mentoring hours, or on-site visits and refresher courses.
"Both the 'You Start the Clock' and Annual Subscription packages have one clear goal in mind: make it easy to train multiple LabVIEW users through flexible licensing and subscription periods. The packages are customizable so we encourage customers to contact us to work out a solution best suited for their needs."
About Sixclear
Sixclear is an Austin, Texas based LabVIEW training and development firm with products and services ranging from professional online and onsite LabVIEW training, to configurable data acquisition and instrument control software solutions, custom development, integration, and consulting services. Sixclear has the only comprehensive, modern online-onsite LabVIEW training combination in the world. Visit sixclear.com for more information.
###