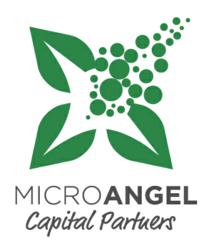 Austin, TX (PRWEB) June 09, 2011
Bill Clark, founder of Austin-based MicroVenture Marketplace Inc., is launching a venture capital management company that opens doors for those who have never invested in a venture fund and those looking to invest smaller amounts.
Called MicroAngel Capital Partners, the Austin fund manager will give accredited investors the opportunity to invest as little as $3,000 in venture capital funds and other alternative investment products around the country.
"Most venture capital funds require you to invest anywhere from $100,000 to $1 million in funds ranging from $10 million to $50 million," said Clark. "At $5,000, we're creating new opportunities for investors who might not want to make those larger investments and who might want to participate in multiple venture capital funds in smaller increments."
MicroAngel Capital Partners will raise $1 million or less per fund, which will allow fund investors to invest smaller amounts of between $3,000 and $10,000 depending on the fund and its purpose, he said.
The funds will offer varying investment levels and focus on different alternative investments. Some possible examples are:

Venture capital fund of funds that invests in a variety of existing venture capital funds
Secondary stock funds that focus on purchasing stock in existing private companies.
Specialty funds focused on specific niches, such as mobile apps or solar energy.
Local and regional funds – Investing in start-ups in one geographical area. Austin, Silicon Valley and New York are initial target areas.
Most of the investments will be made in high tech, social media, green technologies, mobile applications and Internet startups throughout the country, said Clark.
"Four or five years ago investing $100,000 or more in VCs wasn't that big of an issue because the economy was a lot better," he said. "Now, as many investors have seen their net worth decline, investing $3,000 to $10,000 is a lot more appealing."
In 2010, Clark founded Austin-based MicroVenture Marketplace Inc. which matches companies seeking money with investors looking to invest anywhere from $1,000 to $10,000 or more. MicroVentures helps investors learn about companies they may never have heard of, and to invest smaller sums, which is virtually unheard of with traditional investing.
Contact Bill Clark, MicroAngel Capital Partners, 512-212-1160
Email: bill.clark(at)microangelpartners(dot)com
ABOUT MicroAngel Capital Partners
Based in Austin, MicroAngel Capital Partners is a venture capital management company that's opening doors for new investors, allowing them to participate in new alternative investments and to invest in smaller increments than typically found in the venture capital industry. MicroAngel's $1 million venture funds invest in high tech, social media, green technologies, mobile applications and Internet startups throughout the country. Learn more at http://www.microangelpartners.com
###