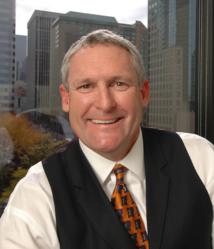 ...the practice of law has always been a relationship business and remains a relationship business despite the growing importance of the Internet.
Montreal, Quebec (PRWEB) June 13, 2011
Recent studies of how lawyers and non-lawyers find and evaluate legal counsel confirm "the practice of law has always been a relationship business and remains a relationship business despite the growing importance of the Internet," according to law firm marketing consultant Bob Weiss.
A genuine relationship based on providing relevant information a client can use leads to higher hourly billing rates, Weiss revealed.
At the annual meeting of Meritas, a leading international network of 173 law firms, Weiss gave overviews of a half dozen recent surveys about how general counsel and non-lawyers vet and select lawyers. He also reviewed with the 75 partners attending his presentation the implications the data have for lawyer personal business development plans and a law firm's overall marketing plan and budget.
Weiss, a 25-year veteran of law firm marketing, showed data demonstrating that clients and colleagues want their lawyers to be proactive. They want to be kept abreast of the legal issues that may affect both them and their clients.
The data also shows two clear benefits come from clients and colleagues who are consistently kept informed about the legal issues affecting them and about the lawyer's and a firm's capabilities and accomplishments. The informed client and colleague give that lawyer and firm a greater percentage of their legal work or referrals than the lawyers and firms who do not keep them informed, Weiss revealed. The data also shows clients pay communicative lawyers and a law firm at higher hourly rates, Weiss said.
"If you keep clients and colleagues informed through alerts, meetings and seminars, if you demonstrate a genuine interest in their success, the combined data shows you'll ultimately be compensated for doing it," Weiss said. He held up a copy of the Dale Carnegie's 1936 book How to Win Friends and Influence People as he made this observation and then cited one its key principles: "Become genuinely interested in other people."
All of the studies affirm that when they need legal help that 75 to 80 percent of people from all walks of life first ask for a name from a friend, family member, colleague or a lawyer they know or have worked with in the past. However, they equally confirm that vetting process has been significantly impacted by the Internet. The data shows that failing to have a robust, comprehensive Internet presence diminishes the chances a referred lawyer will be retained, Weiss said.
For example, one study of 575 in-house lawyers shows they would be "unlikely" to hire a lawyer who was not listed in Martindale-Hubbell. Failing to be on LinkedIn or listed as a Super Lawyer also would "hinder" retention by a corporate legal department, according to that study. Yet another survey shows a dated or scanty personal biography on a firm's web site also may be enough to thwart a personal recommendation, Weiss said.
The surveys Weiss reviewed included:

The American Bar Association's Personal Legal Services Survey of 1,000 adults conducted by Harris Research on behalf the Standing Committee on the Delivery of Legal Services;
ALM's New Media Engagement Survey, a study of the media and research habits of in-house lawyers;
BTI Consulting's recent survey of 575 corporate lawyer's use of online directories and profiles when evaluating and hiring counsel;
The Real Rate Report, a landmark compilation and analysis of $4 billion in legal billing by 90,000 timekeepers submitted to 3,600 companies over a three-year period by TyMetrix;
The 2010 National Marketing Effectiveness Survey, a report on tactics employed, budgeting and results from 000 corporate, transactional and defense firms that Weiss' Denver-based law firm marketing consultants has conducted bi-annually since 1990.
BACKGROUND
Weiss is president and founder of Alyn-Weiss & Associates, Inc. a Denver-based law firm marketing consulting group that writes marketing plans, surveys clients, provides sales and business development training to lawyers and firms nationwide with defense litigation, insurance, corporate, transactional, false claims, tax, estate planning, criminal, personal injury, mass torts, family and immigration practices.
###