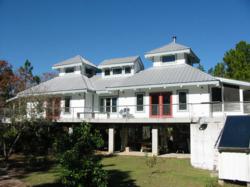 During the boom four years ago, lenders went wild, offering loans with no money down and, in many cases, no requirement on borrowers to prove their income.
Chicago, IL (PRWEB) June 09, 2011
According to RealtyPartner.com, national home values fell 3% in the first quarter and the housing prices continue to decline. In 2010, nearly 26% of all home sales were foreclosed homes for sale. Home sales rose 5.1% in March.
Is the American dream to own a home within reach?
According to 2011 real estate research by Zillow.com and RealtyPartner.com… it is not.
Middle-income Americans are not yet ready to get back into the real estate market. Here is the fact: Sales of properties worth $100,000 - $500,000 (comprising 60% of US housing) in March 2011 were down compared to March 2010.
Most of the visitors to open house are curious neighbors, not prospective buyers. Now it is much more difficult to buy a house.
Why are the real estate sales not moving? Why is it a no-win situation for buyers?
First, getting a loan is tough.
"During the boom four years ago, lenders went wild, offering loans with no money down and, in many cases, no requirement on borrowers to prove their income," stated Mark Quinones, RealtyPartner's Founder & Chairman.
Times have changed. To get a home loan today, you must have a good credit history, put down a hefty down payment, and you must endure an onerous application process.
For example, if you are 60 days late on any credit account during the previous two years, you won't qualify for the best mortgage rate.
If you cannot put down 20 percent down payment, you cannot get a mortgage. If you have to save 20% for a down payment on a house, you'll have to work for a while, and you'll either rent an apartment or you'll live with family. People are delaying marriage because they have to save for a while before they can afford to pay for the down payment.
If you are self-employed or if you have not been employed for a certain length of time by the same employer, you will have difficulties getting a loan.
Second, the tax problem.
Although it may be cheaper to buy a house, the taxes have not dropped. The tax on real estate should be capped at a more reasonable rates.
Third, buyers are fearful of losing their jobs
Although home prices continue to drop, buyers are hesitant. Although the number of foreclosure filings fell 27 percent in the first quarter from a year earlier it still affected nearly one in every 200 U.S. homes.
One reason is that they fear they might lose their jobs and cannot afford to pay their mortgage. Although the unemployment of 8.8 percent in March was down from above 10 percent in 2009, it is still high enough to worry many Americans. Many people ask themselves if they are going to have their job few months down the road. American multinational companies are sending their jobs overseas where labour costs are cheaper and regulations are less stringent.
Fourth, it does not make sense to buy.
For those who can afford to pay, they will soon realize that it is not smart idea to keep paying for a house that will be worth 50% of the loan after their payments are completed.
Fifth, the expectations of buyers and sellers are not incompatible.
Buyers are more savvy. With the declining home prices, they think that properties are too expensive. So they want bigger discounts. They are more demanding.
Buyers, on the other hand, are not ready to sell their biggest asset at a loss.
In conclusion, the pool of potential buyers will be will be limited to those who can either afford a 20 percent down payment or pay higher interest rate. Probably most will consider renting than buying.
Indeed it is a no-win situation in the real estate market.
# # #