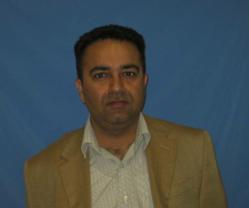 Wilmington, MA (PRWEB) June 09, 2011
Going forward, Singh will be responsible for KMS' full range of product research and development activities, including functional groups responsible for research and development, quality and reliability, and process engineering and design.
Singh and his team will interact with the departments of engineering, manufacturing and sales, assisting in product commercialization and providing superior technical services to KMS customers.
Singh, based at KMS headquarters in Wilmington, Mass., joined the company in April 2010 as vice president of Technology Product Management, responsible for global management of KMS' product portfolio, commercial piloting and field services.
Before coming to Koch Membrane Systems, Singh held engineering and managerial positions at ZENON/GE Water and Process Technologies. Singh holds a Master's degree in Civil Engineering from University of Toronto.
About Koch Membrane Systems
For more than four decades, Koch Membrane Systems, Inc. has developed innovative membrane technologies that serve a diverse range of industries and applications around the globe. KMS provides solutions to markets including industrial and municipal water and wastewater, food and life sciences and industrial processes, helping thousands of industries reduce their water footprint, increase productivity, and reduce costs. With an installed base approaching 20,000 systems throughout the world, KMS is setting the standard as a comprehensive membrane solutions provider. KMS is proud to be the Water Technology Company of the Year, 2010.
©2011 Koch Membrane Systems, Inc.
The STYLIZED K is a registered trademark of Koch Industries, Inc. in the U.S. and other countries.The FLOW LINES DESIGN is a registered trademark of Koch Membrane Systems, Inc. in the U.S.
Koch Membrane Systems, Inc. is a Koch Chemical Technology Group, LLC Company.
###