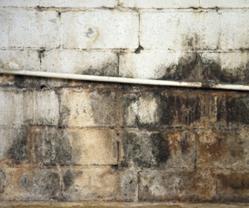 Waterproofing problems can happen at any time . . . it's possible to have basement waterproofing issues without knowing it.
Cleveland, OH (PRWEB) June 11, 2011
A new website, BasementWaterproofingPro.com, has just launched, making it easier than ever to find a basement waterproofing contractor in your area. The site is easy to navigate, and designed to quickly match you with a local certified specialist, while also providing extensive information about basement waterproofing. It's a great place to educate yourself on the various basement waterproofing options, and to find a contractor in your area.
If you're interested in being contacted by professional basement waterproofing contractors near your home, all you have to do is fill out the short contact form, which is located on every page of the site. It takes less than a minute to complete, and once you do, you'll soon be contacted by a local waterproofing contractor. Right now, BasementWaterproofingPro.com is offering a free inspection and consultation to anyone who visits the site and fills out the form. There's no cost, and no commitment: a waterproofing inspection expert will be sent to your home to determine the integrity of your basement walls, and solutions to any existing leaks.
Basement waterproofing problems have many causes and can happen at any time. In most cases, external water accumulation wears away the porous cinder block wall, eventually seeping into your home. If you've already noticed this in your own basement, you should contact a waterproofing professional immediately to prevent further damage to your home's foundation. It is possible, however, to have basement waterproofing issues without knowing it. If you have an older home, or your neighbors have experienced leaking, there's a chance your home could be at risk, and finding out about basement waterproofing costs is the first step to finding a solution.
Since the water erosion starts at the outside of the basement wall, a considerable amount of damage is done to the foundation before any water even comes through. A simple inspection, performed by a basement waterproofing professional, is the best way to determine whether or not your basement walls are damaged. And since there's no cost or obligation, this is the best time to find out what's happening behind those basement walls.
If left untreated, basement waterproofing problems could lead to various complications, such as:

Mold growth
Water damage to personal belongings
Damaged foundation
Basement floor leaks
These problems can be costly to fix if left untreated, and more importantly, may cause irreparable damage to your personal property.
If you're interested in learning more about basement waterproofing, and how to prevent damage to your home's foundation, visit BasementWaterproofingPro.com. Fill out the form to talk to an expert, and get peace of mind that your home is safe.
###