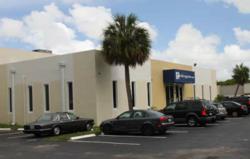 I'm deeply honored and gratified that Internet Retailer has again found us to be a worthy addition to their Top 500 Guide
Fort Lauderdale, FL (PRWEB) June 13, 2011
In spite of the odds stacked against it by a recession-slowed market, industry-leading eTailer CableOrganizer.com, one of the world's foremost providers of cable, wire, and equipment management for business and home, has emerged from 2010 with record sales, and today announces the noteworthy mid-year triumph of being ranked #437 among Internet Retailer Magazine's Top 500 Guide of 2011, a sought-after "who's who" list of America's most successful online retailers.
Internet Retailer's ranking and analysis of the 500 largest retailers in the US is based upon each company's verified 2010 revenue, as well as the publication's own research on operational and performance data. In addition to being assigned an overall ranking within the diverse sphere of internet retail, Top 500 Guide honorees can also be recognized as ranked vendors within key categories, according to their specific markets and industries.
"I'm deeply honored and gratified that Internet Retailer has again found us to be a worthy addition to their Top 500 Guide," remarked Valerie Holstein, co-founder, president and CEO of CableOrganizer.com. "Receiving this sort of recognition from such a venerable source is proof that we're going in the right direction, and is one of the most satisfying results to emerge from all of the effort we've put into evolving the business in order to stay ahead of the curve and thrive in the midst of recession."
CableOrganizer.com's Internet Retailer rankings have climbed since 2010, with the company ascending 13 places from last year's #450 to become #437 in the overall Top 500 Guide, and gaining 5 spots in the Top 500 Guide Computers/Electronics category, leaving behind 2010's #50 placement to claim position #45 in 2011.
The entire Internet Retailer Top 500 Guide (2011 edition) can be viewed at http://www.internetretailer.com/top500/
About Internet Retailer
Published by Chicago-based Vertical Web Media LLC, Internet Retailer is a monthly national business magazine that is at the core of the leading retail information web site, an e-commerce conference and four directories that serve the retailing community. Internet Retailer's 42,500 subscribers and 250,000 monthly web readers represent senior executives primarily from retail chains, independent stores, catalogs, virtual merchants and brand name manufacturers. Internet Retailer's circulation represents the largest multichannel readership base of any retailing magazine.
About CableOrganizer.com
Founded in February 2002 and headquartered in Fort Lauderdale, FL, CableOrganizer.com is a premier cable and wire management-related product vendor. The company provides companies, organizations and individuals around the globe with 24/7/365 access to an extensive array of high-quality products and information resources through its convenient online storefront. In addition to http://CableOrganizer.com, the company also owns and operates http://CableOrganizer.fr, which is operated out of Rennes, France. CableOrganizer.com also publishes "On the Wire," a free monthly electronic newsletter with a considerable multi-national opt-in circulation base. Among other honors, CableOrganizer.com is continually named among Inc. Magazine's Inc. 500 and 5,000 and Internet Retailer magazine's "Top 500." CableOrganizer.com also ranked on DiversityBusiness.com's list of "Top 500 Women Owned Businesses in the U.S." and was named among the South Florida Business Journal's "Best Places to Work."
CableOrganizer is a trademark of CableOrganizer.com, Inc. Other product and company names herein may be trademarks of their respective owners. Copyright 2011 CableOrganizer.com, Inc. All rights reserved.
###