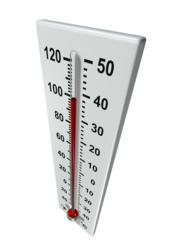 In hot weather, crank up your intake of electrolytes, particularly salt and potassium.
(PRWEB) June 09, 2011
In a heat wave, everyone knows you need to drink more water. But health experts say you also need more sodium from salt.
The Salt Institute, a worldwide authority on salt, advises anyone in extreme heat -- particularly outdoor athletes, infants and the elderly -- that drinking too much water without salt can cause a potentially deadly medical emergency with symptoms similar to heat stroke.
"You must also replace the sodium and potassium along with the water," says Dr. David McCarron, an adjunct professor with the Department of Nutrition at the University of California-Davis. "This is why athletes drink sports drinks like Gatorade, rather than just water."
When the body loses electrolytes, typically from perspiration, over-rehydration with only water will produce hyponatremia, also called water intoxication. Hyponatremia symptoms are similar to those of heat exhaustion and heat stroke and can often be overlooked. Symptoms range from mild to severe and can include nausea, muscle cramps, disorientation, confusion, seizures, coma and death.
To avoid this condition, marathon runners are advised to consume extra salt. This advice should also be considered by those exposed to the excessive heat much of the country has been experiencing. Salt is critical in maintaining hydration.
The proper balance of electrolytes in the human body is essential for normal function of the cells and organs. Electrolytes help to regulate cardiovascular and neurological functions, fluid balance and oxygen delivery.
Water intoxication is more commonly seen among athletes, but older individuals are also at high risk for several reasons. Their kidneys are less efficient at conserving salt when the body is stressed and common medications such as diuretics greatly increase that risk. That is one reason why during severe high temperatures, news accounts most often refer to elderly victims of the heat.
Infants are also at risk because too much water dilutes a baby's normal sodium levels and can lead to seizures, coma, brain damage and death.
Although most hyponatremia victims may not have obvious symptoms, severe hyponatremia is a medical emergency that has caused death. The low sodium level is restored to a normal level by gradually and steadily giving salt and water intravenously. Milder cases can be handled by administering of salt and fluid by mouth.
So the next time the local meteorologist recommends cranking up the air conditioner and drinking a lot of water to beat the heat, remember that doctors recommend also cranking up your intake of electrolytes, particularly salt and potassium.
ABOUT THE SALT INSTITUTE: The Salt Institute is the world's foremost source of authoritative information about salt (sodium chloride). Based in Alexandria, Virginia, the Salt Institute is a trade association dedicated to advocating responsible uses of salt, particularly to ensure winter roadway safety, water quality and nutrition.
# # #