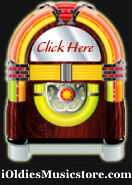 The baby boomers have begun to retire, they have more free time on their hands.
New York, NY (PRWEB) June 11, 2011
Normally, people associate online music stores with tweens and teens looking to get their music fix after school. However, that isn't the case anymore. Surprisingly enough, the baby boomer generation is the largest segment of people going online and searching for things. What is one of the top things they look for? Oldies music! iOldiesMusicstore is one of the most popular websites with baby boomers music!
For the 6th straight month, iOldiesMusicstore has had a record number of visitors and sales are also following trend. Wesley Wood, founder of iOldiesMusicstore.com explained why the baby boomers are growing so rapidly on the internet: "The baby boomers have begun to retire and they have more free time on their hands. What they do with their free time, it seems, is get online and look to buy antique toys and items from their childhoods, download oldies music and watch videos from movies of their era." While this might not seem like anything special, think again. Some of those oldies songs haven't been played on the radio for three decades, but suddenly they are getting downloaded and getting more popular than ever!
Finding some oldies music favorites in local stores doesn't sound like a hard task, but Karen Stewart says it isn't worth the time or effort. "My husband Jerry and I would reminisce about some songs that we grew up with, but we couldn't find them anywhere," Karen explained. "Then, our friend told us about this website and we not only found the best oldies songs, but we found them on albums! Some people don't like to hear the noise from the album spinning, but we love it!" Karen isn't alone as albums sales have tripled on iOldiesMusicstore from April to May.
iOldiesMusicstore was started when iOldiesMusicstore's founder Wesley Wood had such a hard time finding some of his oldies favorites. "I saw the need for a website to help people find some oldies favorites and the response has been phenomenal." There are a number of songs from the 1950s and 1960s that are not available on newly released CDs, so iOldiesMusicstore offers albums, tapes, cds and music downloads.
For additional information, please visit iOldiesMusicstore.com.
About iOldiesMusicstore -
Oldies but Goodies music and songs from the 50s, 60s, 70s and 80s. Select from over 15 millions records, mp3, cd, dvd, casette tape, 8 tracks, vinyl and jukebox music. Re-live malt shop memories and walk down memory lane!
###