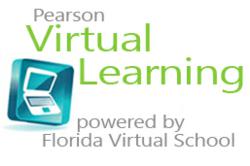 Richmond, VA (PRWEB) June 09, 2011
As part of Virginia Governor Bob McDonnell's initiative to expand access to quality standards-based online learning, Superintendent of Public Instruction Patricia I. Wright has named Pearson Virtual Learning powered by Florida Virtual School (Pearson/FLVS) an approved virtual school provider. Pearson/FLVS will offer students online courses aligned with the commonwealth's Standards of Learning and delivered by teachers fully licensed by the Virginia Board of Education.
"School districts in Virginia now can broaden the array of courses they offer – and reach out to more non-traditional students — by contracting with virtual schools or online providers that meet rigorous criteria for quality and alignment with state standards," Wright said. "Pearson's role in providing access for Virginia students to courses from the Florida Virtual School builds on a partnership that has made the commonwealth a national leader in educational technology and online assessment."
"We have a long and valued history with the Commonwealth of Virginia and are continuing our focus on initiatives that will increase opportunities to use technology to improve learning. With this important recognition, Virginia's nearly 1.2 million students now have vastly expanded learning opportunities through our proven, standards-aligned online courses in subjects ranging from Algebra and Advanced Placement Art History to Computer Programming and Chinese," said Bob Roliardi, head of Pearson Digital Learning.
In approving McDonnell's "Opportunity to Learn" education reform agenda, the 2010 General Assembly created a new framework for virtual schools and online instruction designed to expand options for students while ensuring quality and alignment with the Standards of Learning. Based on the legislation, Virginia school divisions can offer online instruction to students in multiple school divisions by entering into contracts with virtual-school organizations such as Pearson/FLVS that meet Board of Education criteria and have been approved by the superintendent of public instruction to operate as a multidivisional online provider.
Roliardi noted that Pearson/FLVS online courses are available in all subject areas for grades 6-12. Virginia school divisions can offers these courses to schools and districts through a number of flexible options designed to meet their individual needs.
For more information about Pearson Virtual Learning powered by Florida Virtual School, click here.
About Pearson Virtual Learning powered by Florida Virtual School
The global leader in online learning from school through professional and career training, Pearson offers the Pearson Virtual Learning powered by Florida Virtual School courses to middle and high school students across the U.S. As the exclusive global provider (outside of the state of Florida) of the nationally recognized and award-winning Florida Virtual School (FLVS) online courses, Pearson shares a vision with FLVS of transforming education for learners worldwide. With courses that are aligned to the new Common Core standards, as well as state standards, Pearson and FLVS are collaborating to deliver a high quality, technology-based education that provides the skills and knowledge students need for success in the 21st Century.
Contact: kate(dot)miller(at)pearson(dot)com – 1.800.745.8489
###