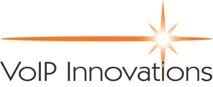 We have expanded to over 8,500 rate centers and over 500,000 DID's in stock within the last few months
Pittsburgh, PA (PRWEB) June 10, 2011
VoIP Innovations, North America's premier wholesale VoIP carrier, announced expansion of its VoIP DID footprint. "We have expanded to over 8,500 rate centers and over 500,000 DIDs in stock within the last few months", states Jason Tapolci, President for VoIP Innovations.
As a VoIP carrier, VoIP Innovations provides VoIP origination and termination to some of the nation's largest hosted PBX providers, calling card companies and internet telephony service providers.
VoIP Innovations recently launched its Tier X network which includes an additional 1,200 rate centers. Wholesale cost for this network include DIDs for $0 .25 cents and $0.0005 cents per minute. A per port service starting at $2.00 per port is also available.
"Customers love us for our voice quality, but end up using us because of our backoffice tools. " states Tim Linn, Lead Engineer for VoIP Innovations. VoIP Innovations recently announced the launching of its online LNP tools and enhanced API tools as part of its Titanium backoffice v.3 platform. VoIP Innovations is one of the first carriers in the industry to not only provide the services, but also provide the tools that providers need to help them manage and grow their VoIP business.
VoIP Innovations is an IP-based wholesale communications provider with more than 20 years of experience in the VoIP industry. Based in Pittsburgh, PA, VoIP Innovations employs over 50 people and boasts one of the nation's largest VoIP network footprints. They are owned and operated by ABG Capital.
To learn more about VoIP Innovations, visit them at http://www.voipinnovations.com or 877-478-6471.
###