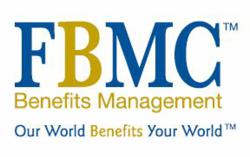 FBMC recently celebrated its 35th year of operation and I am looking forward to charting the course of success for our next 35 years.
Tallahassee, FL (PRWEB) June 10, 2011
FBMC Benefits Management, Inc. (FBMC) is pleased to announce that David Faulkenberry has been appointed as its new President. A successful executive with an impressive track record in employee benefits and administration, Mr. Faulkenberry has held several executive positions with the State of Florida and has served on several Boards, and will lead FBMC's growth strategy. Mr. Faulkenberry brings a wealth of relevant operating experience in the employee benefits industry, specializing in Section 125 cafeteria plans, defined benefit and defined contribution retirement plans, human resource policy, and human resource ERP design. He has a unique blend of knowledge and experience, and excels in designing and implementing strategic plans to maximize customer value.
Michael Sheridan, Chairman and Founder of FBMC, said, "David succeeds Agnes Mc Murray as President, who will retire as an active employee but continue to serve on our Company's Board of Directors. We are very proud of her tenure and wonderful contributions to FBMC. We conducted a several month national search for her successor and had the pick of several highly qualified and experienced candidates who wanted the chance to be President of a company with a 35 year track record of quality, integrity and growth. David came out on top of every search and interview process. We are delighted to have him as our new leader and very impressed that he has already started so fast. With his background, we will continue to prioritize public employer sales and add services that are similar to those David developed for the State of Florida to help clients with human resource solutions including employee benefits."
Mr. Faulkenberry most recently served as Deputy Secretary of the Florida Department of Management Services (DMS) and was responsible for the State of Florida's personnel system, state group insurance plan, Florida Retirement System, and the State's enterprise telecommunications infrastructure. Combined, these divisions have a $400 million operating budget with more than 360 employees, and provide employee benefit services valued at over $4 billion to a membership base of over one million active employees and retirees.
Previous roles include Chief Financial Officer of the Florida Lottery and Human Resources Director at DMS where he was responsible for completing the State's human resource outsourcing initiative, a project that he led as a private consultant.
"FBMC is a great company with a terrific track record of delivering great service and value to our customers, and has a staff of highly skilled and dedicated employees," stated Mr. Faulkenberry. "FBMC recently celebrated its 35th year of operation and I am looking forward to charting the course of success for our next 35 years. "
Mr. Faulkenberry, who earned a degree in Finance from the University of West Florida, serves on the Board of Directors of the Florida State University Human Resource Center, and the North American Human Resource Outsourcing Association Board of Trustees, and was the Chairman of the Board of Trustees for the Southwood Shared Resource Data Center.
About FBMC Benefits Management
FBMC Benefits Management, Inc. (FBMC), an industry leader and trusted advisor for 35 years, provides employers a customizable benefits management package. Products and services include communications, enrollment management, brokerage of core/voluntary products, cafeteria plan administration, and compliance. FBMC partners with only "best in industry" insurance providers with A- and above ratings. Some of the nation's largest government entities and school systems, as well as private sector clients are proudly listed as FBMC's clients.
FBMC is headquartered in Tallahassee, Florida, with on-site client field offices throughout the United States. FBMC is reputed for its award-winning communications and is recognized as a top 100 benefits selling company. The company is listed in the top five as the largest U.S. Benefits Specialist in Benefits Selling Magazine. FBMC is heralded in communities for its involvement in community events, volunteer work and charitable donations. For more information about FBMC, please visit http://www.FBMC.com or call 1.800.872.0345.
# # #