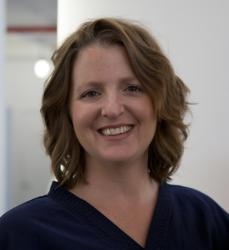 During our time shopping together, Shelly and I talked about ways women can take their warm-weather wardrobe to the next level and dress for their body types.
Niwot, CO (PRWEB) June 10, 2011
Crocs, Inc. (NASDAQ: CROX) today announced Shelly Dana of Highlands Ranch, Colo., as the grand prize winner in the New Crocs, New You wardrobe makeover contest. Dana was chosen as the winner from ten struggling fashionista finalists who submitted videos explaining why they most deserved a fashion-forward, toe-to-head makeover in New York City with national style and beauty expert, Jenn Falik. Visit the New Crocs, New You website to watch a video of Dana's transformation.
From May 4 to 20, 2011, online voting narrowed the 10 finalists down to just one. Ultimately, Dana's story of her past battle with breast cancer, as well as her challenges losing weight after having two children, helped her nab the top prize. In the video, Dana recounts how after successfully combating breast cancer, losing a good deal of weight and undergoing a breast reconstruction surgery, she was left without clothes that fit. Through the contest, she hoped for a chance to build a wardrobe that would help her celebrate her new body. All of the finalists' videos can still be viewed at on the New Crocs, New You website.
As the grand prize winner of the New Crocs, New You makeover contest, Dana and a friend were whisked away in early June to New York City for a toe-to-head makeover. During her trip to New York City, Dana was pampered at Marie Robinson salon with a haircut, color and style, and makeup application and lesson. She also went on a shopping spree that included a stop at National Jean Company, where Falik shared tips with Dana on how to update her wardrobe for summer and dress for her new body.
"During our time shopping together, Shelly and I talked about ways women can take their warm-weather wardrobe to the next level and dress for their body types," said Falik. "For example, with simple, on-trend purchases in bright colors, like the new Crocs translucent styles, any woman can update her summer style, even on a limited budget."
Shoppers looking for additional tips from Falik on how to make the most out summer shopping trips can watch a short video on the Crocs YouTube channel at youtube.com/crocs.
The "New Crocs, New You" wardrobe makeover contest was inspired by Crocs' own fashion-forward makeover with the launch of the company's spring and summer translucent line. The styles in the new collection feature the signature comfort of Crocs™ footwear with an on-trend look, perfect for styling up warm-weather wardrobes. These new styles include a modern take on classic silhouettes complete with translucent, spring-inspired colors. All of the new styles are available for $49.99 or less. Additional information about the newest Crocs™ shoes for the entire family is available at crocs.com.
About Crocs, Inc.
A world leader in innovative casual footwear for men, women and children, Crocs, Inc. (NASDAQ: CROX), offers several distinct shoe collections with more than 250 styles to suit every lifestyle. As lighthearted as they are lightweight, Crocs™ footwear provides profound comfort and support for any occasion and every season. All Crocs™ branded shoes feature Croslite™ material, a proprietary, revolutionary technology that produces soft, non-marking, and odor-resistant shoes that conform to your feet.
Crocs™ products are sold in 90 countries. Every day, millions of Crocs™ shoe lovers around the world enjoy the exceptional form, function, versatility and feel-good qualities of these shoes while at work, school and play.
Visit crocs.com for additional information.
# # #