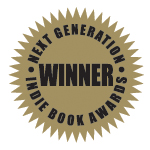 Sklar says, "I am grateful for this award and for the recognition of the book's value in restoring the confidence of people who have lost hope in their ability to learn, function, and fulfill their dreams."
Portland, OR (PRWEB) June 22, 2011
The way your brain sees time determines how well you manage it. Brain-created time management challenges are resolved in Seeing What I Need To Do: Visual Tools for Executive Functioning Success - Instructor's Manual, a book by Portland author and business owner Marydee Sklar. The title has been named a winner in the Education/Academic category of the 2011 Next Generation Indie Book Awards, sponsored by the Independent Book Publishing Professionals Group. (http://www.indiebookawards.com)
The manual outlines Sklar's signature process of helping people understand their brain and time – particularly teens and young adults who are disorganized, chronically late, frustrated over not reaching goals, missing deadlines, and struggling with getting things done.
Sklar understands the challenges firsthand. "I am an educator with a brain that lacks an internal sense of time," says Sklar. Her deficits in executive function became her reason for developing ways around them. She has used the process for fifteen years in her private practice and now teaches other professionals to use it in their work.
The outcome of the process is a relief for people who have blamed their challenges with time management and task completion on laziness, disinterest, intelligence, or lack of discipline.
Sklar's work is the first to bridge executive function theory with step-by-step life integration. The National Center for Learning Disabilities describes executive functioning as "a set of mental processes that helps connect past experience with present action. People use it to perform activities such as planning, organizing, strategizing, paying attention to and remembering details, and managing time and space." (NCLD Editorial Staff, December 2010, http://www.ncld.org)
Sklar says, "I am grateful for this award and for the recognition of the book's value in restoring the confidence of people who have lost hope in their ability to learn, function, and fulfill their dreams."
The book is available online at http://www.marydeesklar.com. It is published by Aguanga Publishing (ISBN 978-0982605912). Ms. Sklar may be contacted at md(at)efsuccess.info.
###