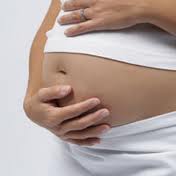 Present guidelines caution on the use of valproic acid in pregnancy, but offer little guidance on alternative options and how to manage women whose seizures cannot be controlled by other drugs
(PRWEB) June 10, 2011
The Consumer Justice Foundation provides consumers with valuable information about issues that may affect their safety and well-being, including the use of dangerous pharmaceutical medications manufactured by big drug companies. As new studies are published regarding potential pregnancy risks associated with antiepileptic drugs like Depakote, the Consumer Justice Foundation brings these issues to the attention of American consumers in order to protect consumers from harm in the future.
A new study published by The Lancet Neurology (thelancet.com) this month indicates that four of the most commonly prescribed antiepileptic drugs may increase the risk of major birth defects among infants when taken during early pregnancy, a risk that is even further increased with higher doses of the medications. Researchers involved in the study report that the rate of birth defects was higher with increased doses for all the antiepileptic drugs. Furthermore, the greatest risk to the fetus was seen with the highest doses of valproic acid (Depakote) and phenobarbital. Unfortunately, healthcare professionals continue to prescribe antiepileptic drugs like Depakote in pregnancy despite the potential risk of birth defects, largely due to limited information about alternative antiepileptic treatments and the risks these drugs may carry.
According to this report, included in the journal's June 6 online edition, determining the appropriate dosage for an epilepsy patient is equally as important as choosing the type of drug itself, a concept which has been largely unexplored in the past. While previous studies have indicated that valproic acid (Depakote), in particular, may increase the risk of birth defects among exposed infants, few studies have taken into account the impact of individual doses on the risk of birth defects. This new study compares the top four antiepileptics: valproic acid (Depakote), carbamazepine (Tegretol), lamotrigine (Lamictal), and phenobarbital, drugs that are frequently prescribed to prevent epilepsy.
This study represents the first to give healthcare professionals the opportunity to prescribe the safest anti-seizure medication at the safest level for women with epilepsy who are pregnant or planning to become pregnant. These findings are significant because they provide specific information not only about the antiepileptic drug, but also about the dose. Unfortunately, even with this information at their fingertips, physicians continue to prescribe potentially dangerous drugs and doses to pregnant women with epilepsy, possibly because of limited information regarding alternative treatments and the potential risks of these treatments.
This may be because, while it is easy to discourage use of a specific drug like Depakote due to a high risk of birth defects, it is difficult to avoid prescribing these drugs if seizure control is not possible with alternative medications. As Dr. Torbjorn Tomson, of the Karolinska Institute in Stockholm, Sweden has stated, "Present guidelines caution on the use of valproic acid in pregnancy, but offer little guidance on alternative options and how to manage women whose seizures cannot be controlled by other drugs" ("Epilepsy Drugs' Risk of Birth Defects May be Dose-Dependent," health.usnews.com). Instead, doctors are, more or less, choosing to prescribe a low dose of a higher-risk drug rather than a high dose of a lower-risk drug because the incidence of major birth defects associated with the former may be lower. Because of this, healthcare providers continue to prescribe Depakote and other potentially dangerous antiepileptic drugs to pregnant women despite the significant fetal risks that may be linked to the treatment.
As new studies are published concerning potential pregnancy risks associated with antiepileptic drugs like Depakote, defective drug attorneys are reviewing birth defect claims across the United States and filing lawsuits to help potential birth defect victims and their families. In fact, three Depakote lawsuits have already been filed against manufacturer, Abbott Laboratories, by plaintiffs who allege that the antiepileptic drug caused major birth defects in their children (St. Clair County Circuit Court Case No.10-L-651, 11-L-27 & 11-L-143). By contacting a Depakote attorney and discussing the benefits of filing a defective drug lawsuit, victims can seek financial compensation for their injuries and medical expenses associated with valproic acid side effects.
###