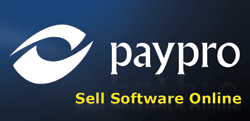 The general growth within the online games industry is still impressive, and especially gamers are looking for an easy, fast and secure payment method
Toronto, Canada (PRWEB) June 10, 2011
PayPro Global, an international eCommerce solution provider offering innovative tools and services to sell software online, announced today the implementation of iDeal and PaySafeCard payment methods to its eCommerce platform. By offering more payment options, PayPro helps to reach out to new target groups: those concerned about security when disclosing private financial information over the internet, and those who do not own a credit card.
About iDeal
iDeal is one of the most preferred standardized methods of payment in the Netherlands, offering the most secure online payments made directly between bank accounts. This connection to iDeal enables web shop visitors to access online banking with ABN AMRO, ING and Rabo Bank to make payments.
The iDeal online payment method witnessed an impressive growth in the number of transactions, from 15 million in 2007 to 28 million in 2008 and to 46 million in 2009 - a spectacular increase of 87 and 63 percent, respectively. iDeal is now the most popular payment option in Dutch web stores, with a customer base of 54 percent, and rapidly growing. In fact, after the implementation of iDeal to their web store, Dutch vendors have reported a 70% sales growth increase.
About PaySafeCard
PaySafeCard is a prepaid voucher, similar to the ones used in the mobile telephone sector. The service provided is cash-to-internet transactions. Vouchers can be acquired through a distribution network of 300,000 physical sales points in 27 countries, including Austria, Germany, UK, Ireland, Spain, France, Slovakia, Greece, Belgium, Slovenia, Switzerland, Portugal, the Netherlands, Poland, Denmark and the Czech Republic.
The turnover share of PaySafeCard reaches up to 35 percent of the total turnover volume of their partners. PaySafeCards completed 15 million transactions in 2008 and 35 million in 2009. That is a solid 40 percent growth.
"With our product PaySafeCard, we have become Europe's leading provider of online prepaid payment methods – especially in the online games sector. The general growth within the online games industry is still impressive, and especially gamers are looking for an easy, fast and secure payment method." Michael Mueller, CEO of PaySafeCard Group.
About PayPro Global
Founded in 2006, PayPro Global, Inc. develops and hosts an eCommerce solution that allows anyone to easily sell software online. PayPro Global supports more than one hundred currencies, all major credit and debit cards, and a wide variety of payment options. The company also offers software developers state-of-the-art licensing, activation, and anti-piracy protection for their applications.
PayPro Global is headquartered in Toronto, Canada, with development centers in Ramat Gan, Israel and Lugansk, Ukraine, and regional offices in Milwaukee, USA, and London, UK.
Web site: http://www.payproglobal.com
Contact
Matthew Silverman, CEO
PayPro Global, Inc.
Suite 1117
250 The East Mall
Toronto, Ontario
M9B 6L3
Canada
Phone: +1-646-873-6857 (Canada)
###