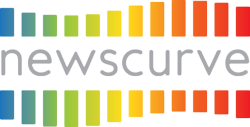 Breakthrough Technology Now Available for Beta Sign Up
(PRWEB) June 13, 2011
The first publisher-oriented analytics service providing content metrics in real time is now open for public Beta. NewsCurve helps publishers and online media understand and measure which content, topics, and authors are driving the most attention and engagement from their audience.
After five years of working in the news and media content publishing industry, the key people behind Vivvo CMS – Boris Krstović, co-founder, and Slobodan Utvić, software architect — noticed the lack of analytics tools tailored to meet the need of web publishers today. They realized that what the industry really needs is the ability to monitor and put into perspective attention and engagement generated by articles over time, calculated by multiple on-site (reads, comments, etc.) and off-site (social reactions) indicators.
NewsCurve co-founder Boris Krstović says: "We created a tool focused on driving new revenue opportunities for publishers by increasing traffic and providing unique insights into content engagement. The goal is to generate analytic results more efficiently and allow editors to recognize content failure quickly, recover quickly, and react just in time by discovering insights on content, topics, and authors that generate engagement. As a key benefit, publishers can increase audience reach and penetration, thus having more opened pages on the site."
The fruit of their labor is NewsCurve, a product that combines the best in real-time analytics and social media analytics and has the potential to forever change the way publishers -- editors, writers, journalists and bloggers -- monitor their content performance.
NewsCurve provides instant feedback from the audience by analyzing multiple levels of engagement, including page views, reader comments, shares across the Web, RSS subscriptions, and more. This data is processed by the company's proprietary algorithm called NewsCurve PULSE, which corrects the bias toward older articles in traditional rankings by a sophisticated time decay factor.
With 350 active accounts and over 2,500,000 total tracked articles, NewsCurve is now opening its service to additional Beta clients. NewsCurve is easy to try, since the company offers free accounts for sites with fewer than 100,000 page views per month. Larger sites can also benefit from a free thirty-day trial. Anyone interested can learn more and sign up for the public Beta at http://www.newscurve.com or contact the company at hi(at)newscurve(dot)com.
NewsCurve is a privately held technology start-up company founded by Boris Krstović and Slobodan Utvić and headquartered in Belgrade, Serbia. Since late 2010, NewsCurve has been committed to creating a cutting-edge content analytics service designed to make the online publishing industry more efficient and responsive to audience feedback. For more information on NewsCurve, please email hi(at)newscurve(dot)com or visit newscurve.com.
If you would like more information about NewsCurve's services and Beta sign up, or to schedule an interview with one of the founders, please call Boris Krstović at +381 11 311 50 20 or email the company at hi(at)newscurve(dot)com.
###