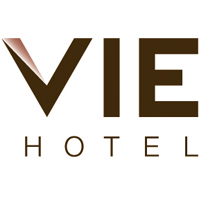 (PRWEB) June 11, 2011
Here at VIE Hotel Bangkok, discovering those moments is an intriguing journey. VIE Hotel invite guests to take advantage of the hotel special room package deal inclusive of exploratory quest of Bangkok city and a memorable visit to the renowned Jim Thompson House. It also includes a 'silky consultant' as the personal expert of the fascinating Thai silk.
Check-in to a specious Deluxe Suite room before guests start the privilege day with the grand breakfast at VIE Hotel's award-winning restaurant, VIE Wine & Grill where everyone will experience exceptional cuisine and attentive service. After breakfast, begin the exploration of Bangkok with a complimentary day pass for the sky train.
Every Bangkok city experience will not be complete without a trip to Jim Thompson House where guests will discover the allure of Thai silk and learn how the famous American entrepreneur helped revitalize the local silk and textile industry, and created a world renowned designer brand.
Jim Thompson House is one of Bangkok's most popular attractions, located just a few minutes from VIE Hotel Bangkok. The beautiful former home consists of six traditional Thai-style teak houses set in a peaceful riverside setting. Here you can see Thompson's extensive collection of rare art and antiques, and enjoy the relaxing tropical gardens, shop and restaurant.
The qualified professional silky consultants were educated and trained by Ajarn Punyawee Chomchuenjitsin, a guest lecturer at countless universities and with more than two decades of experience in the textile business. Your fully trained silky consultants will be able to provide insight into the lustre, texture, and colours of silk. As well as giving all guests advice about what to look for when buying silk, and what can they made out of silk, professional silk consultants will also be able to recommend the best after care for different types of silk.
Finish the day, while VIE Hotel Bangkok takes care of guests' laundry, with the nearby malls for a fabulous shopping trip and a glass of champagne cocktail or fine wine at the comforting VIE Lounge to end a perfect day in Bangkok. To make every experience more memorable, guests will also receive a complimentary silk souvenir. The VIE silky cushion covers will be a wonderful reminder of the delightful hotel and services. Made from the highest quality Thai silk and a hand-embroidered VIE logo, they will add a touch of luxury to guests home.
Enjoy this memorable moments with The Silky Bangkok City Experience offer with rates start from just Baht 4,900 nett that includes:

Accommodation at Deluxe Room or Deluxe Suite room (81 sq.m.).
Grand Breakfast at VIE Wine & Grill
Personal consult and walk through with the personal silky consultant
Complimentary day pass for the skytrain
Capture the moment with the visit to Jim Thompson House
Complimentary 2 luxurious VIE silky cushion covers
Complimentary 2 garments per day of laundry or dry cleaning services
30% discount off laundry and dry cleaning service
15% discount off food and beverage services at all outlets
Stay connected 24 hours a day, enjoy in-room internet access for just Baht 250 per day
Terms and Conditions:

The offer is priced at Baht 4,900 nett for Deluxe Room and Baht 5,900 for Deluxe Suite
Rates are per room, per night and based on availability at the time of reservation
Valid from now till 31st December 2011
Offer cannot be combined with any other promotions.
Blackout dates may apply
Advance reservation required
The company reserved the right to change or withhold the use of the promotion without notice
VIE Hotel Bangkok, the Five-Star hotel standard, recently received the "Trendy in Asia" by Tripadvisor Travelers' Choice Award; the "Best Newcomer in Bangkok" award by Wotif.com, and has been nominated as "Best Urban Hotel" by Anywhere Travel. VIE WINE & GRILL recently received the "Thailand's Best Restaurant 2011" from Thailand Tatler Best Restaurant Guide, the second consecutive year that the restaurant has received the award.
VIE Hotel Contact Details
Address: 117/39-40 Phaya Thai Road, Bangkok 10400, Thailand
Telephone: +66 (0) 2309 3939
Facsimile: +66 (0) 2309 3838
Website: viehotelbangkok.com mgallery.com accorhotels.com
MGallery is a collection of upscale hotels notable for their personalities, which will appeal to individual travelers seeking distinctive services or looking for a place with more soul.
In the city centre as well as in tourist hotspots, each hotel in the collection offers a distinctive environment in which to fulfil an authentic experience that revolves around a philosophy of pleasure. This is particularly true of the Baltimore in Paris, which offers an incomparable sensory culinary journey in its starred restaurant.
This is also true of the exceptional site of the Cour du Corbeau in Strasbourg, a real timbered house, a maze of nooks and passageways that has travelled through five centuries of history and known illustrious guests such as Frederick II, King of Prussia, Voltaire...
A collection of hotels like so many different worlds.
Launched in September 2008 by Accor, it now covers five continents and will grow to over 100 locations by 2015.
Accor
Accor, the world's leading hotel operator and market leader in Europe, is present in 90 countries with 4,200 hotels and close to 500,000 rooms.
Accor's broad portfolio of hotel brands - Sofitel, Pullman, MGallery, Novotel, Suite Novotel, Mercure, Adagio, ibis, all seasons, Etap Hotel, Formule 1, hotelF1 and Motel 6, and its related activities, Thalassa sea & spa and Lenôtre - provide an extensive offer from luxury to budget. With 145,000 employees worldwide, the Group offers to its clients and partners nearly 45 years of know-how and expertise.
VIE Hotel Bangkok Media Contacts
Nuntakorn Chang
Marketing Media Executive
VIE Hotel Bangkok
Tel. +66 (0) 2309 3939
nuntakorn(at)viehotelbangkok(dot)com
Wanida Tardivel
Director of Business Development and Strategy
VIE Hotel Bangkok
Tel. +66 (0) 2309 3939
wanida(at)viehotelbangkok(dot)com
###