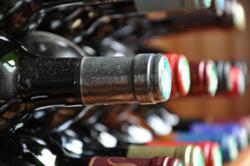 (PRWEB) June 10, 2011
Since 1988, the expert buyers of Wine.com have scoured the world to deliver hidden gems from some of the most respected brands in the industry. Based in San Francisco, Wine.com operates fulfillment locations in 10 states so that it can offer a bountiful medley of the most popular wine types and varietals, including red, white, Chardonnay, Merlot, Pinot Noir, Shiraz, Cabernet Sauvignon, Zinfandel, Malbec and Sparkling. Featured regions and appellations include Napa Valley, Sonoma County, Russian River, Italian, French, Bordeaux, Rhone, Australian and Chilean wines
Because the company recognizes that buying wine can be an intimidating and time-consuming experience, it offers a multitude of tips, facts and how-to guides that helps shoppers make informed decisions.Wine.com provides best seller lists, personalized recommendations and a blog on regional and varietal trends. Each selection's page is also filled with interesting tidbits, from who made it and where it was produced to which grapes were used and what customers and critics think about it.
The virtual cellar allows customers to jot down notes about what they bought and why, as well as their thoughts after they have tried it. Members can review professional ratings and past pedigrees or they can create and edit lists of wines to send to friends and save interesting recommendations in their personal Wish List.
Additionally, the website offers several monthly membership clubs, including the Discovery Tour, which introduces novices to a variety of styles and regions, while premium labels are available to enthusiasts through the Wines of the World and 90 Point Rated clubs. The website offers daily deal flash sales, such as $5 flat shipping or, for a $49 annual membership, the Stewardship program provides unlimited, free shipping for a full year. Orders are received within three to five days and are available for evening, Saturday, date-specific and appointment deliveries to residential addresses.
Wine.com recently launched an innovative app for iPad that offers a completely new way to discover and buy wine online. The app not only allows members to access the website's features, but it also offers unique interactive features such as the Label Flow Interface, which lets shoppers easily search for new wines to add to their cart, and Geo Wineries, which guides connoisseurs on a journey of the winemaking regions around the world. Wine.com is currently working on a mobile-friendly site and branded apps for the Android, Windows Mobile and Blackberry platforms.
The comprehensive website also provides an assortment of beautiful fine wine and gourmet gift baskets for all occasions, including weddings, anniversaries, birthdays and holidays. The company's corporate gift services team works with 93 percent of Fortune 100 companies to personally select appropriate gifts and design custom baskets for clients, employees and business associates.
###