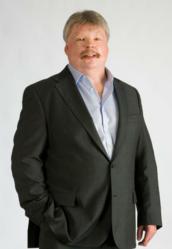 "I'm surprised so few ex-forces personnel have applied to take advantage of this great opportunity for free training, especially as there is huge demand in both electrical and renewable energy industries," says Carl Bennett, Managing Director of TS4U.
Crawley, West Sussex (PRWEB UK) 13 June 2011
A national electrical training centre is launching their forgotten hero bursary at their renewable energy open day on 17th June 2011. Trade Skills 4U, (TS4U) whose bursaries are aimed at ex-service personnel who have slipped through the resettlement net, are offering £100,000 worth of free training to those seeking a new career path in the electrical and renewable energy industries.
The centre is urging armed forces personnel invalidated out of the services or who have left due to illness and injury, to come forward and take up the training scheme. So far, Forgotten Heroes have fought shy of applying.
"I'm surprised so few ex-forces personnel have applied to take advantage of this great opportunity for free training, especially as there is huge demand in both electrical and renewable energy industries," says Carl Bennett, Managing Director of TS4U.
Trade Skills 4U was founded in 2004 after the managing director, Carl Bennett, suffered a brain tumour and was unable to continue his career in the SO19 Met Police Specialist Firearms Unit. Given his personal experience with adversity, Carl wants to do something practical to help ex forces personnel in a similar position who are struggling to find their feet.
'We are not a huge company and can't offer free training to everyone that is eligible so we have to select and prioritise those able to take the free training, based on need,' says Carl Bennett. "Anyone who thinks they qualify can apply for an interview and we will try our best to help."
In the wake of their success as a national electrical training centre, TS4U is officially launching its renewable energy training centre on 17 June 2011.
The launch will also act as an open day for those who wish to visit the centre as it truly showcases Trade Skills 4U's dedication to training. The centre provides candidates with purpose built facilities to train domestic installers, electricians, plumbers & heating engineers in real and relevant scenarios to prepare for the renewable revolution.
Simon Weston OBE, a name well-known for his time in the Falklands will be awarding the first bursary place at the open day on the 17th June. Weston's fight to overcome horrific burn injuries and redefine his role in life after the Falklands War is an example of the incredible bravery shown by Britain's heroes as we continue to fight for our country.
The day will also be an eye opener for those who are mystified by the Renewable energy industry with seminars from partners Easy MCS, Stroma and Eco Tube. These highly regarded companies within the industry will explain accreditation, Feed-in-Tariffs and installation. Following the theme, the 100% electric car, the Nissan leaf, will be making an appearance as the company will be attempting to charge the car via a solar array. Trade Skills 4U will conduct their own seminars which will include live demonstrations of installation from their qualified team of instructors.
"The renewable energy market is growing so quickly that there is a real need for qualified installers," Carl Bennett stressed. "That's why Trade Skills 4U is working hard to create the best facilities for candidates to train on."
Only 1,500 renewable energy installers are currently registered in the UK but research by the Department of Climate Change predicts that there will be 7 million PV installations by 2020, requiring up to 50,000 accredited installers.
The facility opened for training courses earlier this year, providing fully qualified instructors with hands-on practical workshops and theory lessons. Delegates taking the courses can obtain registration and accreditation from bodies such as City & Guilds, NICEIC and BPEC. The solar PV courses are a key step into becoming MCS accredited.
TS4U instructor and recently retired former soldier Mark Turner, who completed his training with the company, said: "Those who want a career change should grab opportunities like this. The courses equip you for the future, whether you choose electrics or renewable energy. You'll be glad you did it, I am."
Trade Skills 4U will be fundraising for our heroes during the day and will be donating 5% of every course sold at the event to the cause. They will also be giving away a solar PV installation kit worth £450 to the lucky winner of their prize draw. To enter the draw, register for the event online at http://www.tradeskills4u.co.uk/events or visit the TS4U stand at the event where a member of staff will take your details.
To register for the event on 17 June, call 01293 529777 or visit http://www.tradeskills4u.co.uk/events
Notes for Editors:
Contact for more info: Chloe Bennett – 01293 554010 or chloe(at)tradeskills4u.co(dot)uk

Trade Skills 4U was established in 2004 by Carl Bennett, who set up the business after suffering from a brain tumour and being unable to continue his career in the specialist firearms unit, SO19.
The Mitre court electrical training centre has since become the premier training facility in the UK, with delegates travelling to the site from all over the UK to take electrical courses.
Courses range from 1 day to 100 days, most with accreditation from governing bodies.
The Centre reserves one place at any one time for 'injured & forgotten heroes".
Simon Weston OBE will be available for interview on the launch day. Please contact Chloe Bennett (contact details above,) if you wish to arrange an interview.
Simon has been the focus of five major BBC Television documentaries such as Simon's War and Simon's Triumph along with a succession of books including a No.1 best seller, his autobiography, 'Walking Tall'.
The Renewable centre is located in Unit 17, Royce Road Industrial estate, Fleming Way, Crawley RH10 9NX and TS4U's main electrical premise is located in Mitre Court, Fleming Way, Crawley, RH10 9JY.
###