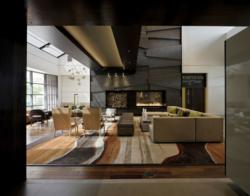 "We are thrilled to have two such experienced hospitality professionals join the team at the Baronette."
- Alexandra Walterspiel
Novi, MI (PRWEB) June 13, 2011
The Baronette, Renaissance Detriot-Novi has announced the appointments of two executives to lead this upscale property in Novi, an affluent area of Detriot: Kimberly Greene as General Manager and Amber Oberly as Catering Sales Manager. Two seasoned hotel professionals with over 32 years of combined experience behind them, Greene and Oberly will focus on-property management and sales efforts for this newly renovated Renaissance hotel.
"We are thrilled to have two such experienced hospitality professionals join the team at the Baronette," said Alexandra Walterspiel, Senior Vice President of Premier & Lifestyle Brands for Sage Hospitality, which manages the Baronette. "Both Kimberly and Amber bring infectious passion for hospitality, and we're excited to welcome them to what one of the area's most dynamic hotels."
Kimberly Greene, General Manager
Greene joins The Baronette Renaissance Detriot-Novi from the Renaissance Providence, which she joined as Assistant General Manager in 2006. Greene has over 10 years of experience at Renaissance hotels. Previously, she spent several successful years as Director of Operations for the Renaissance Tampa hotel and was Resident Manager at the Renaissance Los Angeles. Greene got her start in hospitality as a management trainee at the Stouffer Mayflower Hotel in Washington D.C. An active and involved professional, she served as a member of Marriott's Rooms Council as well as volunteering with the Providence Boys and Girls Club.
A native of Seattle, Greene credits her passion for her profession to a natural instinct to make people comfortable and to bring a smile to someone's face. Greene earned an undergraduate degree from University of Washington and a graduate degree in Hotel and Restaurant Management from Washington State University. She currently resides in Novi, where she enjoys spending time with her family and exploring all Michigan has to offer.
Amber Oberly, Catering Sales Manager
Oberly brings over twelve years of experience in special events to The Baronette Renaissance. Oberly has a passion for "all things wedding" which has lead her from her stint at the Iroquois Club in Bloomfield Hills MI to the Baronette. She received a Bachelor of Arts in Theater from California State University Northridge where she had a concentration in Event Management.
Born and raised in Michigan, Amber enjoys running and attending event planning shows. She currently resides in Northville and when not planning a wedding, she spends time with friends and family.
About The Baronette Renaissance
The Baronette Renaissance Detroit-Novi Hotel is the newest member of the Renaissance family of hotels. Formerly known as Hotel Baronette, the hotel recently completed an extensive renovation of all public spaces and guest rooms to reflect a chic and modern new design. The new interior includes nods to its locale with a warm and inviting lobby designed in the ambiance of a modern Northern Michigan lake cabin retreat. The 155-room hotel is managed by Sage Hospitality and is situated close to one of Detroit's premier shopping destinations, Twelve Oaks Mall, and the nearby Fountain Walk shops, dining and entertainment complex. The Baronette celebrates the stylish distinction of a Marriott Renaissance property while continuing to provide a boutique hotel experience. The hotel is located at 27790 Novi Road in Novi, Mich. For more information about The Baronette, visit http://www.thebaronette.com or call 1-800-395-9009. You can also follow the hotel on Facebook at http://www.facebook.com/thebaronette or Twitter at http://www.twitter.com/TheBaronette.
About Sage Hospitality
Founded in 1984, Sage Hospitality has strategically grown into one of the largest privately held hotel management and development companies in the nation operating a variety of large, full-service hotels and extended-stay and select-service properties. Sage Hospitality's comprehensive management portfolio includes major international brands for Marriott, Starwood, Hilton and IHG as well as the independent boutique hotels. Sage Hospitality has further differentiated with the creation of the Sage Restaurant Group, which has created and is managing 10 unique restaurant concepts including the acclaimed Mercat a la Planxa in Chicago. For more information, visit http://www.sagehospitality.com.
# # #