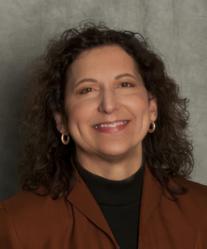 We look forward to utilizing Casey's expertise and enthusiasm to help improve the underwriting process for our agents and their clients.
Leawood Kansas (PRWEB) June 17, 2011
In an effort to provide enhanced support for agents placing life insurance cases, Creative Marketing announces the addition of Bernice Casey as the new Senior Underwriter and Life Insurance Underwriting Instructor to the Life Sales team. As the Senior Underwriter, Casey will have the ability to review and underwrite cases in-house. Casey will advise internal sales consultants and agents during the development of these cases to shorten processing time, resulting in faster issue. In her secondary role as underwriting instructor, she will educate internal sales consultants as well as affiliated agents and advisors on how to efficiently position and package life insurance cases to increase placement. This has the potential to increase the rating of the case and decrease the cost to the client.
In her new position, Casey will be a valuable resource for agents, teaching them quicker and more effective ways to produce better business. She will evaluate processes and provide recommendations to speed the process of application through placement. Her responsibilities include working more closely with newer producers on how to position cases properly, as well as reviewing large or more complicated cases prior to carrier submission to help eliminate errors or omissions that could delay the underwriting process. Casey will fully prepare Creative Marketing's in-house life consultants to assist agents in successfully packaging cases for an underwriter. Through the leadership of Casey, affiliated financial professionals will produce and submit higher quality application packages, ultimately making the process more efficient and providing a better outcome for their clients.
"I look forward to working side by side with Creative Marketing's sales consultants and agents to work through cases, place more policies and shorten the processing time," said Casey. "In addition to the underwriting process, I'm also very passionate about teaching. I enjoy working with people and helping them grow their skills. I feel fortunate to be able to meld these two passions in my new position."
Casey will teach agents a number of specific underwriting processes that will assist in expediting policy placements, including how to properly fill out and submit a life insurance application, how to write a cover letter to the carrier's underwriter, how to work with the carrier's in-house underwriting team, and much more. She will provide educational training through live webinars, in-house educational events and written instruction in the monthly Creative Edge magazine. In addition, she will provide ongoing training to in-house life sales associates so they can more comprehensively serve their agents.
"We look forward to utilizing Casey's expertise and enthusiasm to help improve the underwriting process for our agents and their clients," says Mike "Cy" Cajthaml, senior vice president of Life Sales. "Bernice Casey is a very welcome addition to the Creative team and will prove to be a trusted resource for our agents who either currently sell life insurance or those who want to start writing life insurance policies."
Casey brings nearly 30 years of underwriting experience to Creative Marketing. Having spent time as a producer early in her career, she can relate well to those in the field. She began her underwriting career as the life underwriter for Federal Kemper Life Assurance Company before transitioning into roles that focused on larger cases and complex risk appraisals for individual term, universal and joint survivor life policies. She worked for a number of years honing her underwriting skills as the lead underwriter and director of distribution for the M Financial Group channel at Pacific Life Insurance Company, where she specialized in underwriting large, complex cases. Prior to joining Creative, she spent five years as a remote underwriter and served as a Senior Underwriting Consultant at John Hancock/Manulife, where she worked closely with M Financial & John Hancock Regional producers. Casey and her husband currently reside in Linwood, Kan.
For more information about Creative Marketing or its offerings, programs and products, call 1-800-992-2642 or visit http://www.creativemarketing.net.
About Creative Marketing
Creative Marketing, a leading national marketing organization for annuity and life insurance, has been assisting financial professionals with building a successful practice since 1984. Providing affiliated agents with hundreds of product options from a variety of carriers, the company delivers superior agent education, advanced marketing training, unprecedented back-office support and unparalleled industry expertise by more than 150 talented and knowledgeable employees. Creative Marketing sets an industry standard for its commitment to excellence, ethics in business, high integrity and agent-client satisfaction. Centrally located in Leawood, Kan.,Creative Marketing is making a difference in the lives of its affiliated agents nationwide and the clients they serve. To learn more about Creative Marketing, visit http://www.CreativeMarketing.net or call 1-800-992-2642.
###