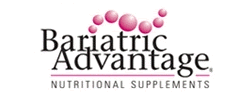 Irvine, CA (PRWEB) June 13, 2011
Bariatric Advantage, Business Unit of Metagenics, Inc. will be exhibiting at 28th Annual Meeting of the American Society of Metabolic and Bariatric Surgery held this year in Orlando, Florida, at the Gaylord Resort. Bariatric Advantage will be located at exhibit booth #312.
"We are thrilled to be exhibiting at the ASMBS again," said the company's Chief Science Officer, Jacqueline Jacques, ND. "We gain great insight from this meeting on new trends on the surgical treatment for morbid obesity which in turn help guide us in our future product development."
"Dr. Jacques is a key participant and presenter at the annual conference. This year Jacqueline is presenting on the Pro's and Cons on Preoperative Diets this will surely carry over to our booth," said Thomas Kinder, Chief Executive of Bariatric Advantage.
The Company will have its most aggressive new product launch in its 10 year market-leading history with the following new entries:
NEW – Calcium Citrate Chewy Bites - Caramel Flavored
NEW – High Protein Meal Replacement – Orange Cream Flavor
NEW – High Protein Meal Replacement – Chicken Soup Flavor
NEW – Bariatric Advantage – B-12 – Peppermint Flavor
NEW – ProGo – Liquid Protein on the Go – White Grape, Berry in 2oz and 16oz.
NEW – Super Snack Bar containing Calcium, Vitamin D3, Protein, and Fiber in a Dark Chocolate covering.
NEW – KetogenX™ Line for Medically Supervised Weight Management Includes:
KetogenX™ Bars: Apple Cinnamon Spice Snack Bar, Peanut Butter Snack Bar, Chewy Chocolate Snack Bar, Peanut Butter-Chocolate Snack Bar, Very Berry Snack Bar
KetogenX™ Snack Crisps: Tangy BBQ Crisps, Cinnamon Spice Crisps, Savory Ranch Crisps, White Cheddar Crisps
KetogenX™ Drink Mixes: Vegetable Soup, Luscious Chocolate, Creamy Vanilla
For additional information on Bariatric Advantage products, and the many other services available from Bariatric Advantage, contact your local sales representative or a customer care specialist can be reached at (800) 898-6888 or at customercare(at)bariatricadvantage(dot)com. The customer care department is open Monday – Friday from 6:00 AM – 8:00 PM Pacific and on Saturday from 7:30AM to 4PM Pacific.
About Bariatric Advantage:
Bariatric Advantage is committed to producing products and services for the weight loss surgery market including surgical programs, patients, support groups and the allied medical professionals who have dedicated their careers to helping improve the lives of the recovering obese patient.
# # #