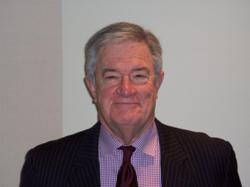 New York, NY (PRWEB) June 13, 2011
Carbon NYC hosted its third 2011 Salon Speaker Event, featuring keynote speaker, Mr. Jack Devine of The Arkin Group at the Armani Ristorante (717 Fifth Ave). Jack Devine is a founding partner and President of the firm, which specializes in international crisis management, strategic intelligence, investigative research and business problem solving. He is a 32-year veteran of the Central Intelligence Agency ("CIA"). Mr. Devine served as both Acting Director and Associate Director of CIA's operations outside the United States from 1993-1995, where he had supervisory authority over thousands of CIA employees involved in sensitive missions throughout the world. From 1995 through 1998, Mr. Devine was the senior CIA representative in Great Britain. In addition, he served as Chief of the Latin American Division from 1992-1993 and was the principal manager of the CIA's sensitive projects in Latin America.
Between 1990 and 1992, Mr. Devine headed the CIA's Counternarcotics Center, which was responsible for coordinating and building close cooperation between all major U.S. and foreign law enforcement agencies in tracking worldwide narcotics and crime organizations. From 1985-1987, Mr. Devine headed the CIA's Afghan Task Force, which successfully countered Soviet aggression in the region. In 1987, he was awarded the CIA's Meritorious Officer Award for this accomplishment.
Mr. Devine's international experience with the U.S. government included postings to Latin America and Europe. During his more than 30 years with the CIA, Mr. Devine was involved in organizing, planning and executing countless sensitive projects in virtually all areas of intelligence, including analysis, operations, technology and management. He is the recipient of the Agency's Distinguished Intelligence Medal and several meritorious awards. He is a recognized expert in Intelligence matters and has written Op-Ed articles for The Washington Post, The Wall Street Journal, The Financial Times, The Miami Herald and The World Policy Journal.
The Carbon Salon Speaker Series began in 2010 with the goal of bringing speakers from a variety of industries, all leaders in their fields, to share their insights and expertise on a variety of topics from business to international affairs. The Events take place in Manhattan restaurants, chosen for environments that create a relaxed but lively setting, unlike typical business networking events. The Series provides a forum for information sharing and discussion where highly successful and interesting individuals can interact freely.
Past Carbon Event speakers include:

Ed Rensi, Former CEO McDonalds USA
General (Ret) U.S. Army George Joulwan, Former Supreme Allied Commander Europe
Bob Pittman, Founder MTV, former COO of Time Warner Inc.
Jeff Bluestein, Former CEO of Harley-Davidson
Jeff Werbalowsky, Co-CEO and Senior Managing Director of Houlihan Lokey
Rich Pzena, CEO of Pzena Investment Management
Carbon is a New York based invitation-only social network of leaders in international business, politics, and the arts. Criteria for Membership are outstanding professional achievement, a strong character and a demonstrated passion for non-work related pursuits, including the arts, philanthropy, technology, sports and leisure. The foundation of Carbon Membership is integrity and a commitment to actively participate in events and support other members professionally and personally. Carbon events give Members unique access to the best that New York City has to offer, while fostering personal and business relationships.
For inquiries, please contact:
Tel: 917-991-8243
info(at)CarbonNYC(dot)com
# # #