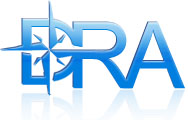 Millions of consumers are drowning in debt. With no economic recovery in sight, people are desperate for a solution -- and I believe we've just found a great one.
Tampa, FL (PRWEB) June 16, 2011
Debt Relief Advocates (DRA) announced that it is now officially offering its new consumer debt relief program nationwide. According to the company, an "Ebay-like" system called the "Debt Buyer Exchange" has enabled the program to significantly improve upon traditional debt negotiation programs; but more importantly, it's come at a time when struggling consumers are in need of the most help.
"It doesn't take a Ph.D. in finance to figure it out. Any average American can tell you: the economy's in shambles. Millions of consumers are drowning in debt. Countless families are unable to make ends meet. With no economic recovery in sight, people are desperate for a solution -- and we've just found a great one," said Senior DRA Consultant, Mike Stone.
According to Stone, consumers are reluctant to take the path of either debt settlement or bankruptcy because of the long term negative consequences on credit; and on the other hand, they don't want to bother with credit counseling or debt management because these programs don't provide enough help for situations that are simply too far gone.
"This has left millions of people in financial limbo and their only option is to wait out the national recession. No one should ever need to pin their family's future on events that are entirely out of their control -- and with our new program, a lot of Americans won't have to."
DRA offers its program as the middle ground, or "best of both worlds," of existing debt relief options. This is because, like debt settlement, it has the advantage of significantly reducing the consumer's total debt owed. On the flip side, the program's debt buying investor alleviates the consumer of much of the credit damage that would otherwise be endured throughout enrollment in a typical debt negotiation process. "We're offering consumers the opportunity to cut their debt by 60%, while paying off the remainder in affordable monthly payments. To sweeten the pot, consumers will be repairing their credit before they've even finished paying off the debt," Stone explained.
"The bottom line is this: we're incredibly proud to offer this amazing new service, and we couldn't be more excited to deliver Americans the debt relief help they deserve in this time of need."
For more information on DRA's new consumer debt relief program, visit the company's website (http://www.debtreliefadvocates.org/).
###