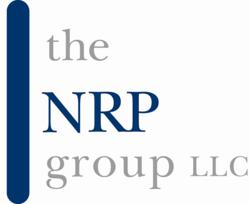 Cleveland, OH (PRWEB) June 12, 2011
THE NRP GROUP is pleased to announce that it has been recognized by the U.S. Environmental Protection Agency (EPA) with a 2011 ENERGY STAR Leadership in Housing Award. This award recognizes the important contribution NRP CONTRACTORS has made to energy-efficient construction and environmental protection by earning more than 75 ENERGY STAR certifications last year consisting of 219 residences. Collectively, the apartment communities and single family homes certified will save residents approximately $33,525 on utility bills each year.
The environmental benefits of these ENERGY STAR qualified homes are equal to the equivalent of:

Eliminating the emissions from 36.5 vehicles;
Saving 222,300 lbs. of coal;
Planting 60.75 acres of trees
To earn the ENERGY STAR, a home must meet strict guidelines for energy efficiency
set by the U.S. Environmental Protection Agency. These apartment homes are at least 20% more efficient than standard new apartment homes built today.
"NRP Contractors is very proud of its building achievements in energy efficiency and environmental conscience design," said Mike Ekis, Construction Project Manager, NRP Contractors. "Our residents are also pleased that NRP provides them with Energy Star programs helping to keep utility costs to a minimum."
ENERGY STAR qualified homes offer residents all the features they want in a new home, plus energy-saving features like effective insulation systems, high performance windows, tight construction and ducts, properly-sized and installed efficient heating and cooling equipment, efficient products, and third-party verification of energy performance.
Last year alone, with the help of ENERGY STAR and partners, Americans saved about $18 billion on their utility bills and avoided greenhouse gas emissions equivalent to those of 33 million vehicles. Nearly 1.2 million ENERGY STAR homes have been built in the United States since the program first began labeling homes in 1995.
About The NRP Group LLC: Developer, Builder and Management Company
The NRP Group is a full-service developer, general contractor, and property manager providing a broad range of services. From start to finish, every project The NRP Group takes on is carefully contemplated and executed to maximize investment return, cost efficiency, productivity and satisfaction. The NRP Group has been recognized as NAHB's Multifamily Development Firm of the Year and has been ranked number one in the Top 50 Affordable Housing Developers for 2007, 2008 and 2009 by Affordable Housing Finance.
Since its' founding in September 1995 by Alan F. Scott, T. Richard Bailey and J. David Heller, the company has experienced continual growth in the fields of single-family, multi-family, senior and student housing. In all, more than 15,365 housing units have been built with another 1,940+ planned in 2011.
In 2003, the owners formed NRP Management, which at year-end 2010 managed 79 properties encompassing 8,211 market rate and tax credit family and senior apartment properties in Ohio, Michigan, North Carolina, Virginia, Texas, Indiana, New Mexico and Arizona.
The NRP Group, LLC has offices in Cleveland, Ohio; San Antonio, Texas; Houston, Texas; Phoenix, Arizona; Tucson, Arizona; Buffalo, New York; Raleigh, North Carolina; and Orlando, Florida. For more information, call (216) 475-8900 or visit http://www.nrpgroup.com.
About ENERGY STAR
ENERGY STAR was introduced by the U.S. Environmental Protection Agency in 1992 as a voluntary market-based partnership to reduce greenhouse gas emissions through increased energy efficiency. Today, ENERGY STAR offers businesses and consumers energy-efficient solutions to save energy, money and help protect the environment for future generations. More than 126,000 new homes were constructed to meet ENERGY STAR guidelines in 2010, by partners committed to improving the energy efficiency of products, homes, buildings and businesses. For more information about ENERGY STAR, visit http://www.energystar.gov or call toll-free 1-888-STAR-YES (1-888-782-7937).
###