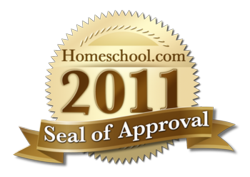 The best decision we made when planning our vacation was to use Seaside Vacations," said Whiting.
Kitty Hawk, NC (PRWEB) June 13, 2011
Homeschool.com recently announced that the Outer Banks and Seaside Vacations have received their official "Seal of Approval."
In early May, Homeschool.com partnered with Seaside Vacations to send Chief Marketing Director, Katherine Whiting, and her homeschool family to the Outer Banks for the first time. The goal of the trip was to demonstrate the remarkable educational opportunities available on the Outer Banks, while at the same time enjoying an incredible family vacation. It is safe to say this goal was accomplished.
After the week long trip, Whiting had this to say; "As a family consensus, it's our favorite family vacation yet – which says a LOT since we've been all over the US with the kids."
As a result of the trip, Homeschool.com has featured the Outer Banks and Seaside Vacations in their "Family Friendly Travel Guide," complete with travel tips and an accommodation guide.
According to the Homeschool.com Family Travel Guide, the Outer Banks is the perfect destination for a beautiful, educational and fun family vacation. Seaside Vacations was featured in the "Where to Stay" section of the Homeschool.com guide, as the guide highlighted the hospitality of the staff and the benefits of Club Seaside.
"The best decision we made when planning our vacation was to use Seaside Vacations," said Whiting. "The staff was so friendly and helped us find the perfect home."
The hospitality showed by the Vacation Specialists made a lasting impression. "They helped us to plan excursions for the kids, recommended companies to use for kayaking and even gave us information about what grocery store to use."
The seven day trip was filled with days at the beach, fishing from the pier, sightings of wild horses, a kayak excursion, a number of OBX educational trips, and an abundance of smiles and laughter. A fun-filled, educational trip that can be shared by all vacationers, especially homeschoolers.
One of the great features of an Outer Banks vacation for homeschool families is the fact that the spring and fall seasons are considerably less crowded than the peak summer season. Since homeschool families are not limited by the traditional school calendar, they can take advantage of the slower times of year to have easy access to attractions but still enjoy gorgeous Outer Banks weather and a significant price savings from the high-demand summer weeks.
For more information about an Outer Banks vacation, please visit Seaside Vacations at http://www.OuterBanksVacations.com.
About Seaside Vacations:
Founded in Kitty Hawk, North Carolina, in 1990, Seaside Vacations is a full-service vacation rental management company representing homes from Corolla to Nags Head.
Seaside Vacations offers a complete selection of Outer Banks vacation rentals. Guests can choose from 1 - 10-bedroom private vacation rental homes, condominiums, townhomes and villas. Explore our homes in Duck and Corolla as well as numerous vacation rentals in Southern Shores, Kitty Hawk, Kill Devil Hills and Nags Head.
For more information on Seaside Vacations and their wide selection of vacation rentals, visit http://www.OuterBanksVacations.com or call one a Vacation Specialist at 866.801.3653.
# # #