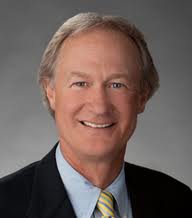 The GNEMSDC has been a wonderful partner for RBS Citizens in our quest to increase our participation with certified MBEs. Brad Artery, Chief Procurement Officer, RBS Citizens
Boston, MA (PRWEB) June 12, 2011
The Greater New England Minority Supplier Development Council (GNEMSDC) is holding a business reception and information session at RBS Citizens Bank on Tuesday, June 14 from 6:00 PM to 8:00 PM. The reception and meeting is designed to introduce the services of the GNEMSDC to Rhode Island based corporations that are interested in increasing their spending with certified minority businesses (MBEs). We are pleased to announce that the Honorable Governor Lincoln Chafee of Rhode Island will be attending the meeting along with corporate members of the GNEMSDC, including RBS Citizens, CVS Caremark, Aetna, and Blue Cross Blue Shield RI. The meeting will take place at Citizens Bank Plaza, One Citizen Plaza (3rd Floor), Providence, RI, 02901. RI based corporations and non-profit organizations interested in attending should contact the GNEMSDC office. There is no charge to attend the event, but you absolutely must be registered in order to gain access to the meeting. In order to register for this important event, contact the GNEMSDC office at 617-578-8900.
The GNEMSDC was founded in 1975 and is one of the 37 Regional Councils affiliated with the National Minority Supplier Development Council (NMSDC). The mission of the NMSDC is to provide a link between Corporate America and certified minority-owned enterprises. The GNEMSDC has 240 corporate members and over 400 certified MBEs. The GNEMSDC provides corporate members with information on certified MBEs and helps support corporate efforts to utilize and develop their relationships with certified MBEs. The GNEMSDC also supports certified MBEs with technical, marketing, and financial assistance. The GNEMSDC serves the states of Rhode Island, Massachusetts, Connecticut, Maine, New Hampshire and Vermont.
If you are interested to attend this event, please email Andie Kim at akim(at)gnemsdc(dot)org, or call 617-578-8900.
# # #