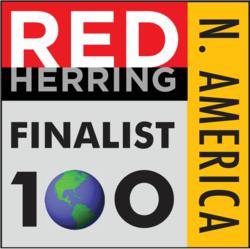 Gilbert, AZ (PRWEB) June 13, 2011
Infusionsoft, the leading marketing automation software for small businesses, announced today it is a finalist for Red Herring's Top 100 North America Award, a prestigious list honoring the year's most promising private technology ventures from North America.
The Red Herring editorial team selected the most innovative companies from a pool of hundreds. Nominees are evaluated on quantitative and qualitative criteria, such as financial performance, technology innovation, quality of management, execution of strategy and integration into their respective industries.
"It's an honor to be recognized by Red Herring as one of North America's most innovative technology companies," says Clate Mask, CEO and co-founder of Infusionsoft. "We've grown to become a market leader with over 6,500 customers and 20,000 users worldwide by using our own marketing automation software. As we look to the future we're excited about bringing the benefits of marketing automation to more and more small businesses."
Finalists for the 2011 edition of the Red Herring 100 North America award are selected based upon their technological innovation, management strength, market size, investor record, customer acquisition, and financial health. During the several months leading up to the announcement, hundreds of companies in the telecommunications, security, Web 2.0, software, hardware, biotech, mobile and other industries completed their submissions to qualify for the award.
"This year was very rewarding," said Alex Vieux, publisher and CEO of Red Herring. "The global economic situation has abated and there are many great companies producing really innovative and amazing products. We had a very difficult time narrowing the pool and selecting the finalists. Infusionsoft shows great promise therefore deserves to be among the finalists. Now we're faced with the difficult task of selecting the Top 100 winners of Red Herring North America. We know that the 2011 crop will grow into some amazing companies that are sure to make an impact."
The Top 100 winners will be announced at a special awards ceremony the evening of June 15 at the Red Herring North America Forum in Hollywood, Calif.
About Infusionsoft
Infusionsoft is the leading marketing automation software for a new breed of small businesses that are growing fast using automated and personalized marketing on the internet. Designed for marketers who have outgrown basic email autoresponder or contact management systems, Infusionsoft is powerful web-based software that combines marketing automation with CRM, email marketing and ecommerce into one system that small businesses don't have to manually stitch together. More than 6,500 small businesses worldwide use Infusionsoft to convert more leads, grow sales and save time without adding staff. For more information, visit http://www.infusionsoft.com.
###