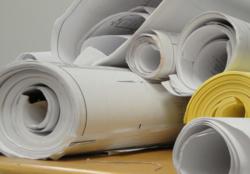 SIRE Technologies is an emerging leader in electronic plan review solutions
Salt Lake City, UT (PRWEB) June 13, 2011
SIRE Technologies, a leading provider of document management and agenda automation software for state and local governments, is now an emerging leader in electronic plan submittal, review, and approval solutions as well. SIRE has a strong customer base in State and Local Government organizations, with several clients expanding their SIRE suite to include its electronic plan review software, ActiveReview.
SIRE's ActiveReview module has recently gone live at City of Mission Viejo, Calif., Clark County, Wash., Placer County, Calif., City of Camarillo, Calif., as well as City of Yucaipa, Calif., with numerous additional installations currently underway.
ActiveReview is built on top of SIRE's already proven document management, workflow, and electronic forms technologies. It utilizes these solutions in its functionality, while further giving users the ability to:

Easily submit plans through SIRE's online portal by completing a configurable, electronic form
Create submitter profiles to manage
Check the status of their submittal, real-time
Set deadlines
Set up automatic notifications and escalation procedures
Perform sequential and parallel processing
Route to multiple viewers at once
View, compare, and mark-up over 50 different file types, all online, and make and save all changes
SIRE Technologies has teamed up with Charles Abbott Associates, Inc. (CAA) to implement ActiveReview at CAA client sites as well. CAA is an experienced contract service provider based out of Mission Viejo, Calif., specializing in the departmental functions of building & safety, city engineering & public works, environmental awareness, and fire prevention. With over 25 years of experience of serving the public sector, CAA has given SIRE the opportunity to greatly expand its presence in the building and planning divisions in local governments across the US. The City of Camarillo's building department in California is among the cities that have contracted CAA to provide in-house building and planning support, and are utilizing SIRE's electronic plan review system. The City of Yucaipa, CA is a CAA client using the SIRE solution as well.
About SIRE Technologies, Inc.
SIRE Technologies, Inc. is a leading provider of document management, agenda automation and electronic plan review solutions specifically tailored to the needs of state and local government agencies. SIRE's comprehensive suite of solutions help create excellence in local governance by increasing productivity, decreasing workloads, and reducing overhead while improving access to information and service levels for the public.
###