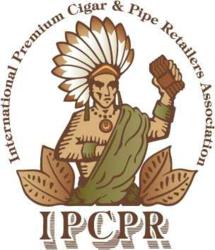 Stores displaying the IPCPR logo are recognized as premier purveyors of premium tobacco products
Columbus, GA (PRWEB) June 11, 2011
The International Premium Cigar & Pipe Retailers Association (IPCPR) today announced newly inducted members for the first half of 2011. The newly qualified members include:
Clint Aaron, Nagem Ahman, Omar Alkatout, J. Manuel Alvarez, Adam Aprim, Sam Atalah, David Berk, Joey Bowen, James Burke, Rudy Ced, Bassem Chahine, Theresa Cox, Paul Cronin, Jay Davis, Scott Elrad, Yeniv Erez, Marlies Fernandez, Geri Feverstein, Bill Fink, Jr., Gilbert Flores, Lionel Gadwa, Jr., Eduardo Garcia, Luis Garcia, George HaFoury, Patsy Hasley, Gary Heathcott, Brad Heider, Frank Herrera, Chip Hight, Wesam Ibrahim, Mohidul Islam, John Jain, Ali Jawad, Todd Johnson, Kris Kachaturian, Fayez Karroum, Jason Katz, Matt King, Chaz Kline, Randy Kniss, Jacob Knopke, Fatos Koleci, Patrick Kunish, Issam Latif, Maria Martin, Jon McCabe, Fred McCarthy, Michael McCoy, Trevor McDowell, Scott Menefee, Marc Miclette, Mark Miyahira, Daniel More, Johnny Muheizen, Joey Nickels, Arthur Notini, John O'Neill, Maria Pantaleone, Joe Petrasek, Ken Pope, Michael Powell, Aaron Purser, Peter Quercia, Jose Ramos, Kenneth Reid, Lou Rodriguez, Bryan Roth, Ryan Salem, Jack Sanzeri, Nicholas Scarcella, David Scott, Philip Segal III, William Sheldon, Kelsey Tedeschi, Matt Urbano, Gonzalo Valiente, Joe Van Dudenhove III, Darrel Vigil, Josh Weltmer, Hall Wilson, and Todd Wilson.
As members of IPCPR, they have access to IPCPR resources for market research, trade shows, products, services, publications, and participation in community, constitutional and legislative action programs. The 79th Annual Convention and International Trade Show of the IPCPR will be held July 17-21, 2011 in Las Vegas. The trade show is not open to the public.
With more than 2,000 members throughout the U.S. and 31 foreign countries, IPCPR is the leading non-profit industry organization representing retailers, manufacturers and distributors of hand-made cigars, pipes and accessories. Stores displaying the IPCPR logo are recognized as premier purveyors of premium tobacco products.
Contact: Tony Tortorici
678/493-0313
http://www.ipcpr.org
###